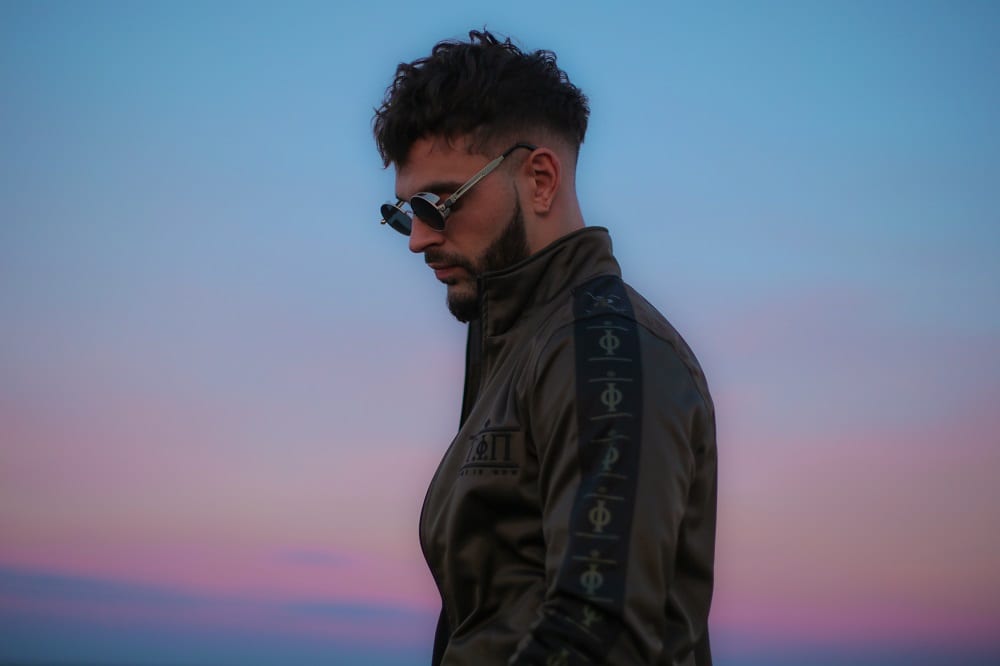 Between August 2-6, a massive chunk of the drum & bass industry will be temporarily located in Prague for Beats Evolution Conference (BEC) and Let It Roll. Two days of hands-on industry insight, workshops, talks, and opportunities for aspiring artists such as meet and greets and demo listening sessions. Followed by three days of beats at the biggest drum & bass festival on the planet. It's the most comprehensive and exciting gathering on the drum & bass calendar.
Turno's one of the many artists who'll be present in Prague during this time. Not only will he be making his debut at Let It Roll but he's also locked in to host a masterclass at BEC… Which definitely isn't a debut. In the last few years Turno's developed a fine line in tutoring as one of the aspects of his Time Is Now brand. He's the perfect man for the job although he's the first to admit he never planned to become a teacher.
"I was hearing a lot of under-produced tracks that had real potential so I put a lifeline out there and said I'd help people just get that extra bit of production to their tracks," he explains. "It was more successful than I thought. I'm now having to book time off for Turno or I'll be a full time tutor. But it's one of the best decisions I've made. You meet some lovely people and it's amazing to see their development. I think it's nice to have someone to answer questions no matter how big or small they are. We've all been there at the start of our studio journey and wanted to ask artists questions but can't because we don't know them on that level so I've mentored a lot of these guys and they can hit me up any time."
Now five years into his own studio journey, Turno's own production game continues to accelerate. The last 18 months has seen the Bedford-based producer dent discographies on a commendably broad range of imprints; obviously there's been the ubiquitous Invaderz on Charge, one of the most heavily played tunes of the year so far, but he's also appeared on Viper with North Base and, last year, appeared on Playaz and Titan. Not to mention his frequent appearances on Low Down Deep and a few cheeky grime bangers and D&B bootlegs of house tracks he's thrown down in between.
But as broad as his body of work is becoming, there's one consistency in how he approaches his production. Whether it's his flighty, soulful rolling take on Jean Jaques Smoothie or his face-melting Frightened, one thing is certain: hardware will be involved.
"It's an addiction," he admits. "Once you've had a taste of it you'll want to start collecting things and trying things out. It's great to explore and try things differently. If everyone's using the same synths and same VSTs it's more important than ever to be using these tools."
Keen to point out hardware doesn't have to be daunting or hugely expensive, Turno recommends a small selection of tools that not only help to find your own sound but also encourage experimentation, human articulation and essential time away from the screen.
"It's all about keeping an open mind," he explains. "It's what I say to every student I have. Try not to get stuck in set ways or think things must be done in a certain way. Little pieces of hardware and time away from staring at the screen can really help you break out of set ways of thinking."
Here are three ways Turno breaks out of his own set ways of thinking…
TL Audio Fatman 2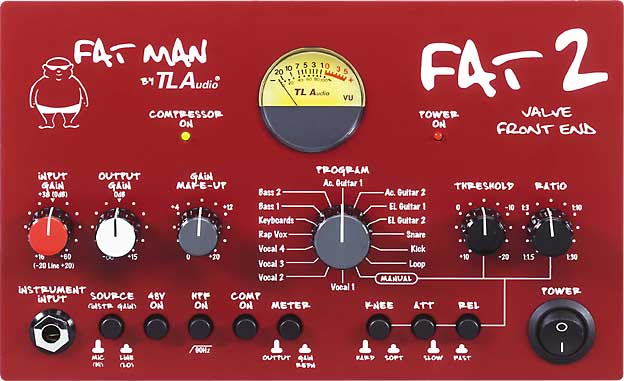 A valve compressor I've been using for five years. I run breaks through it, kicks, snares, basses sometimes. Anything I want to put a spin on, I find it gives a nice industrial sound. You have to be careful not to use too much of it, you can ruin the sound but it's got that analogue character you just can't get digitally. You can get some fairly decent software compressors but nothing can replace a valve. It makes it warm but gives it a crunch. Anyone who uses analog will the say the same thing; there's something about hardware that can't be replicated. Plus it's nice to take yourself from the screen and get properly hands on and experiment.
Korg Volca Series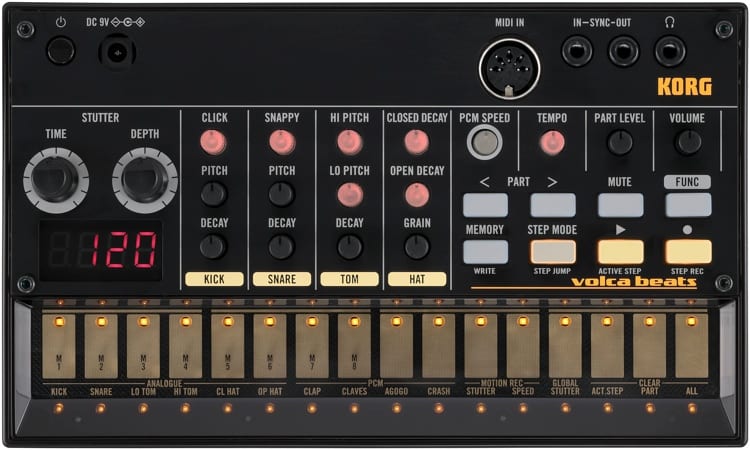 Very cheap and fun to use. I've got the beats and bass ones. The beats one is like a TR8 mini Roland with kick, clap, sequencer and you can pitch the notes, decays and envelopes. It's another hands-on tool to take you away from the screen and have some hands-on creative time. Just see what you come up with, then when you're happy with the sound, record them in. It's the same with the bass one. It's got a nice and warm sound and really simple to use. These things are pick up and play. The filter on the bass is really smooth and has a really nice slope resonance with some great sweet spots.
I find myself recording sessions of me playing around and you get some nice articulations with your hands which you can never get with automation. It's about bringing a personal touch and an originality. They're a nice introduction to hardware, too. Not expensive, basic and helps you understand how to incorporate hardware into your workflow and process. It's a lot less daunting than sitting in front of a massive synth with 50 oscillators.
Allen & Heath Mix Wizard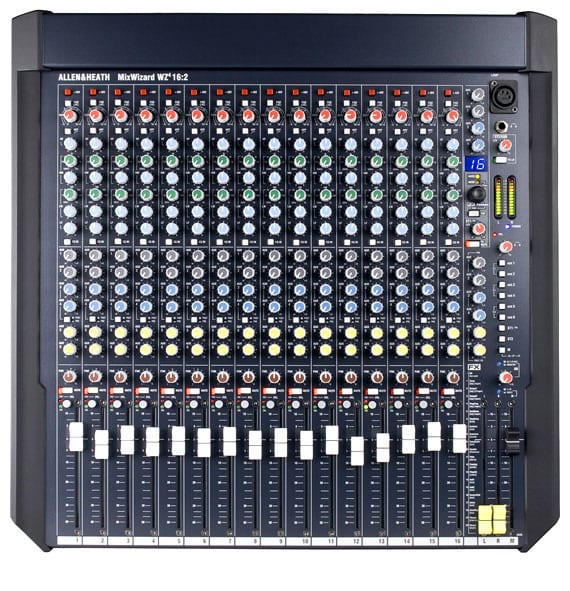 This is quite an old model mixing desk but it's got such a nice sound, a great five-band EQ and a really nice driver. If I'm using any hardware then I run it through this because the sound of the desk complements it so nicely. When I use the Fatman on breaks, for example, and I find there's a snare or an element that's a little thin or not quite sounding right, I'll use the EQ on this to sculpt or boost them. You can't go wrong with a hardware EQ if the module you're using is right.
Not everything goes through the desk, it's outboard and I assign whatever I want to a channel so it doesn't affect my original signal. Again it's about having less screen time, more hands on time and encouraging experimenting. It all works in harmony together.
Work in harmony with Turno August 2 – 3 @ Beats Evolution Conference: Tickets & Info
Catch Turno's debut set at Let It Roll: Tickets
Follow Turno: Soundcloud / Twitter / Facebook / Insta / Time Is Now