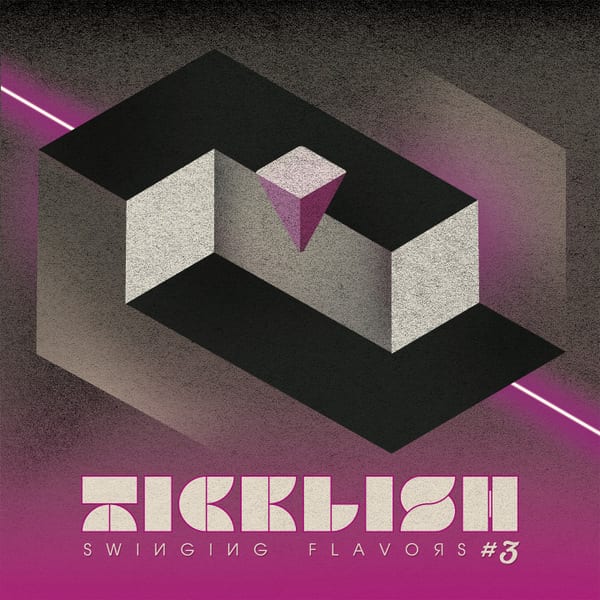 We linked with German producer Ticklish and his infectious work on Beat Machine and specifically their Swinging Flavors series, of which his contribution is number three, and which has a unique focus on 7″ releases overall, yes indeed. Phew.
First up, 'Lost' which was aired by Dub Phizix and Strategy on R1 recently…
Hi Ticklish let's talk about you.
Hey guys, my name is Ticklish, I'm currently based in Berlin and I'm very glad to be part of this interview, so thanks for inviting me.
When did the concept of this release come about, regarding the people involved, such as Addison Groove, he of 'Footcrab' notoriety?
The concept was build by the young label Beat Machine Records and label head Luca approached me after I did a remix for one of their first releases by Screw3000.
They wanted to start a single series, an A-side that's more club focused with a remix by a big name in the business on the B-side. I'm very glad to have Addison on the release, since I've been a huge fan since a long time.
We had been talking a tiny bit via mail, so the connection was there and I'm glad he said yes!
What sort of mood surrounds your work?
At the time when I made this record I was listening to a lot of 90s jungle and hardcore tracks, which blew me away, like Tom & Jerry, Red Light and so on. So I kinda tried to recreate the vibe of those and to give it a more recent touch and adapt it with my own sound of course.
And what sort of music over time influences you?
As stated above Red Light 'Coca Cola', which I also remixed and uploaded on soundcloud. One of the biggest influences that brought me into footwork in the first place was clearly Machinedrum.
His Room(s) album exploded into my life like not a lot of other albums have before, that's the whole reason I started making my own 160+ bpm tunes.
Take us behind 'Redshift', from the release?
At the time I made 'Redshift' I was a bit obsessed with industrial sounds, darkness and forward thinking, experimental club music.
The iconic Masters At Work vocal sample can be heard on that track too. So I took some influences and tried to translate it into a 160 bpm track.
Tell us more about Beat Machine and their ethos…
I recommend everyone who likes my release to check out the other releases on Beat Machine… they're a great up and coming label and I'm happy to be a part of that. As for future releases I will announce everything when it gets more specific.
Where can we catch you next, Ticklish?
I'm gonna start my first ever US-tour in two weeks, so I'm pretty excited! 10 stops in a little more than three weeks, I'm gonna be in NYC, LA, SF and a lot more places, so I hope to meet a lot of new people and see a lot of places.