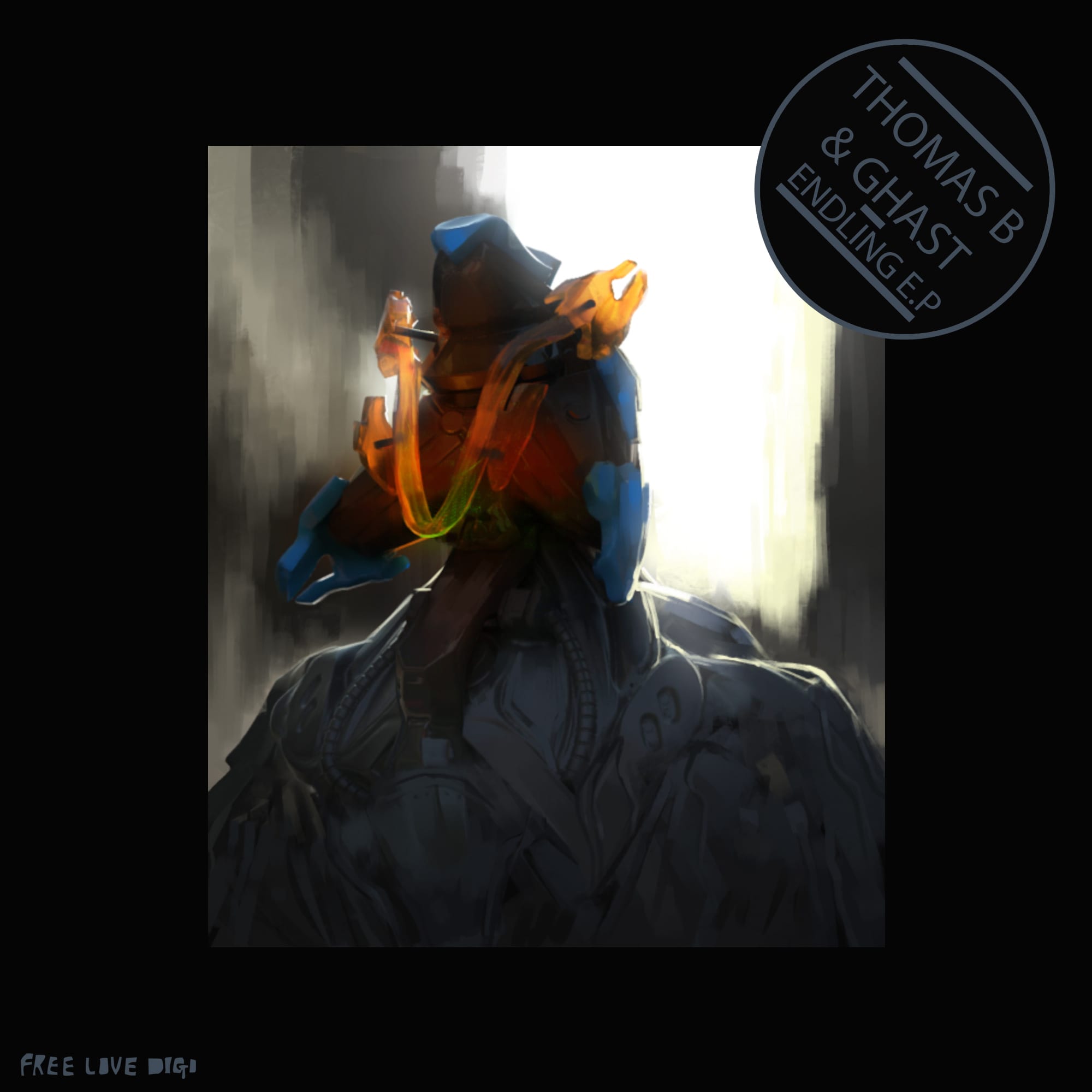 'I wanted to make a Dilla-esque, feel good, head-knocker beat but with a dance and drum and bass twist, big fat bass and popping percussion'
Thomas B has had a sensational, kaleidoscopic path in the music, and recently this seems to have culminated in the exceptional Endling EP, up with fellow FLD luminary, Ghast.
About which we spoke in some detail.
Hey Thomas could you give us some background? What was the lightbulb moment wen you determined to do music?
Ha! I am gonna be transparent here and just say I was on small to medium amounts of drugs.
Story time: In 1994 I was at a club called Caffeine located where I grew up, Long Island, NY. Early in the night I found some ecstasy on the ground, Brooklyn Bombs to be exact. I was pretty young and naive so I wasn't quite sure it was ecstasy.
I found my bud Matty K and asked him "Is this ecstasy?" He said "Yeah it is. Give me one. You should only take half since its your first time." I failed to mention to Matty that I took some white blotter LSD a little before the epic find.
So we were hanging out, talking and Matty says to me "You're getting jittery, the pill is kicking in!"
I innocently replied "nah that's just the acid." At this point Matty looked concerned and he jolted out "Wait, you took acid and it's your first time doing E? You're candy flipping! They are gonna pick you up off the floor with a human sized spatula at the end of the night!"
Well obviously I made it out alive.
At one point in the night I had a chemical induced spiritual moment. Frankie Bones was playing I was dancing and feeling real good. He played 'Let The Beat Control Your Body' by David Temessi. And it did just that, I couldn't stop moving.
https://www.youtube.com/watch?v=pTxdBNPBMxA
Then he dropped some remix of Opus III's 'It's A Fine Day, and that, that ladies and gentlemen was the pivotal moment. This is where I knew exactly what I wanted to do with my life. I wanted to make people feel the way I was feeling.
I wanted to be a DJ.
Matty K is one of my best friends today, he was in my wedding party. Oh, and the persons ecstasy that I found ended up being that of another close friend Dan S.
He didn't like me immediately but we ended up becoming great friends shortly after this event. I am not condoning drugs in any way. I have actually been clean and sober for a long time. But with the right people, in the right environments, magical things can happen.
I will hold that night close and smile every time I think about it for the rest of my life.
The Endling release is so cool, so full of directions and wonderful vibes, so when did the ep come together, with Ghast?
Ghast and I both currently live in Tucson, Arizona and we hang out often. I love that dude.
He showed me the ropes of Ableton and got me knowing my way around really quickly. Ghast and I have been making music babies together since we met.
My first release on Free Love Digi was a nine track collaboration project 'Bone Dance' with Ghast. But for the ep we had an idea to remix two tunes of each-other, collaborate on two tunes, and do a bootleg as a freebie.
FLD Quentin makes it easy for us. He trusts our vision so that makes it easy to be creative as artists. He appreciates the intent and never has asked us to change anything.
You must have to STOP yourself working… you sound like you have loads of ideas.
Inspiration comes easy to me. I love music and sometimes I feel over inspired. This makes for a lot of unfinished projects, seriously I have close to 300 project files. But it's all learning and growing as a producer to me.
The best tunes I make are the ones that I don't get too stuck on what I originally set out to do, I let them evolve with natural selection.
Sometimes I don't have any ideas going in, I just want to create so I sit down, set the tempo and start with a drum pattern, start playing some melodies, chopping up some samples and let the tune build from there, then the ideas will start spinning.
OK. Can you rap at will about 'Oversleeper'?
I'm not a rapper, let me find an MC real quick… ha, just jokes. I started 'Oversleeper' two or three years ago. I always knew it had potential but had a hard time giving it the final pieces it needed to become a finished tune.
I was stuck on it. As a producer you will know a tune needs something, but you hear it so many times that trying to add anything new to it just sounds wrong in your brain.
When Don (Ghast) and I started talking about the ep I sent it to him and he was like Yeah I definitely have ideas to finish this. I sent him the very raw project and he was able to make it shiny and fresh.
He added and chopped up the vocals, a good amount of percussion and bass stabs to the foundation I had going. He also gave it a really good mixdown. Then he sent it back to me to finish the arrangement and do any final mixdown tweaks.
What's a tune you would take us into at random. I love 'Nectar'. That's me all day.
There are some tunes I'd really like to talk about. However, they are part of a top secret collaboration I am doing with two other producers. More will be revealed on that, soon.
Guess I'll talk about 'Nectar' since you brought it up. I love hip hop, let me be specific I love soulful beats with conscious lyrics. I wanted to make a Dilla-esque, feel good, head-knocker beat but with a dance and drum and bass twist, big fat bass and popping percussion.
I also took the same approach to 'Poblano'. Both tunes came out on the Sugar and Spice ep on Free Love Digi.
What would be a guest singer on this you'd love, if you could get anyone? I can sort of hear so many people. Maybe multiple.
I'd really like to do a tune with Frank Carter III, one day. The work he did with Ivy Lab on 'Afterthought' and 'Oblique' is incredible. I have thought about reaching out and will when the vibe is right.
I have some collabs going with Moralz aka Jo-S. It would be cool to get him to do vocals on something we do one day. There are too many others to list off so I'll leave it at that for now.
So who are your fave performers/singers/musicians?
Wu-Tang all day, Blu & Exile, Blackstar, J-Dilla, Om Unit, Sam Binga, Ivy Lab, Alix Perez, Noisia, Maynard James Keenan, Bonobo, Chet Faker, Ry X, Lapalux, and Binkbeats… that dude isn't human.
What studio session of any genre would you have loved to have sat in the studio on, to watch… any time, any artist(s). What do you imagine?
Anything that J-Dilla did.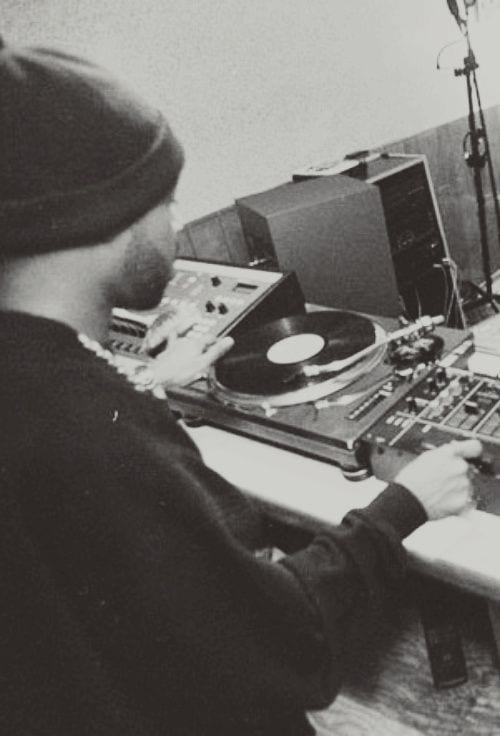 Hanging out with RZA and the rest of Wu-Tang in the studio would be crazy. Could you imagine what some of those sessions might be like?
Who knows though, they could all be super chill in the lab like eating organic granola and working on affirmations.
Also jumping in a time machine and seeing Pink Floyd in the studio would be pretty awesome. They were true innovators in my opinion.
What tune is inspiring you right now?
Blocks and Esher 'Broken' (Om Unit Remix)
How could it not? The tune is a wondrous journey.
Shouts to my lovely and supportive wife Mica, Quentin Hiatus, Ghast, Moralz, Ronnie Hardcase, Aton, Matty K, Max, Albert Skope, Dan S, Lowrise crew, Shaun Harris, Clay Steele, and the whole Free Love Digi family.
Endling ep