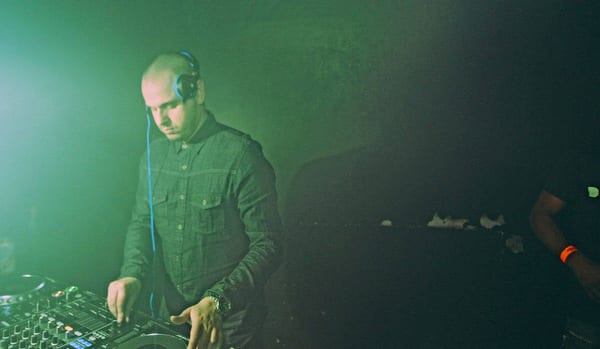 Soul Intent's recent ep – the first on the massively forward-thinking Exkursions imprint – is all-enveloping from the off. So, in a similar spirit, we found out what propels him.
First up how do you check D&B, what do you listen to?
I listen to everything I'm sent. I try to be as opened minded as possible as you never know what kind of gem can be lurking in the inbox. There's a lot of good music around, from really deep and minimal stuff through to crazy amen choppage.
I'm a big fan of the very unique 'No Answers', it's all about those fantastic contrasts, when did the tune come up?
I just had a really inspired few weeks in the studio. 'No Answers' and 'Drifting' were written very close together, not sure what mystical forces were aligning but there was a definite short period of writing some of the deepest music I've ever written.
You just have to make the most of it while it lasts.
So where do you produce, what sort of space have you got? I imagine with this amount of space in the music there must be room to create.
Typical home studio really, but weirdly I think all the shit it there actually makes the room sound better than my old place in Nottingham. I've seen worse, and actually the last 12 months have probably been some of the most productive months that I've ever had. Moving to a new place, new scenery and a even quieter social life or all contributing factors I'm sure.
Your music has a lot of great, unexpected atmospheres, so what's some influences you got? Really amazed by 'The Fading Light', as an example.
I've always had it in my head that I didn't want to be one of these producers who just makes the same tune over and over again.
How have you changed as a producer?
I definitely got into a bad spot musically a couple of years ago. I think my head just wasn't really in it, I was trying to make music to please other people which is always a bad idea. Now I've gone back to just making things for me and it's proving to be a beneficial change of mindset.
I know I'm still very focused around D&B but I try and listen to other genres of music. In the car I'll stick a random radio station on just to see if I hear something new that I like.
I think it changed when I was just a DJ to DJ/Producer… as I'm not a musician and play a instrument getting tracks finished takes me a while and eats up most of the spare time.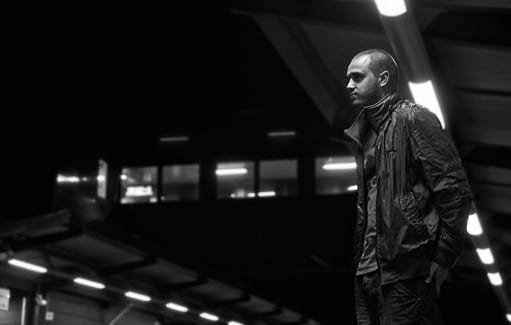 So what in D&B and electronic music really caught you, really inspired you?
I'd normally just tape whatever my brother had bought at the time, and as this was in the early 90s it was mostly rave, jungle, techno, and ambient. Labels like Suburban Base, R&S, and XL Recordings featured a lot around that time. My brother and I were massive Prodigy fans for years, I even dyed my hair yellow when I was at college.
When I was about 14 someone at school played me a recording of a DJ Randall set from Dreamscape and the vibe and atmosphere just instantly made me want to be a DJ. Never looked back since really.
Recently the album thats really grabbed me was Synkro's Changes LP on Apollo, R&S's ambient offshoot label. It really reminds me of the old Global Communication ambient stuff.
It's very much along on the vibe of 76:14 which again was something my brother picked up and then I stole it when it was out one day.
Tell me how 'Drifting' came about? An astonishing, lethal track, never heard a vibe like this before. REALLY caught me.
Well thanks for the kind words. It's definitely one of the tracks I'm most proud of. Not because its really technical or mixed down well, it's just the vibe is exactly what I was trying to get… though maybe I wasn't 'trying' and that's why it just came out so quickly and on point.
Often when starting to write a track I want to get a good balance of something deep and musical but still dancefloor. I think 'Drifting' is both of these and will hopefully sound fresh in five year's time.
What's something in the production process that you do that you'd like to pass on, that's unique and – big or small – makes a difference.
Always A/B your tracks with a well produced track on a similar vibe to yours. So many times I thought a track was finished, started sending it out on aim then would go to mix it for the first time and realise it sounded really flat or the levels weren't right.
Best advice, if you think its finished leave it or a day or two and then go back and listen to it with fresh ears. Have a mix with it and make sure the levels and eq sit well with other mastered tracks. If it ticks all these boxes then you can be confident it's ready to send out.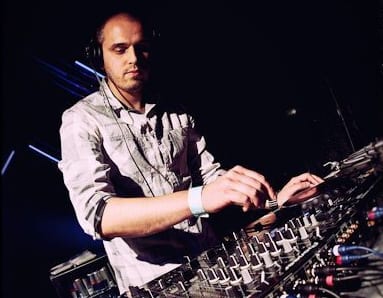 Gig-wise where would you love to play?
I think Tokyo is my number one dream gig location, it's such a futuristic place that I imagine it to be the perfect backdrop for underground electronic music.
What is a tune you'd cite as an inspiration?
There's loads but Dillinja 'Angels Fell'. Dillinja was the master of marrying deep synth and pads with massive beats and bass. The clashing of two opposites but making it worth, I think that's always in my head whenever I'm making music.
There's probably a little Dillinja influence in every tune I've ever written, just more obvious in some than others.
What can we look forward to next?
2016 looks good so far, I have my first 12″ for Tempo dropping in a mouth or so featuring 3 really strong tracks. I've literally just signed a 12″ to U.S label Prestige Music which will hopefully be out before the summer, and there's another sub-label for my label Lossless.
I don't want to give much away just yet but it will be focusing around those early 90s influences I mentioned earlier.
I've also got confirmed DJ dates in Amsterdam end of Feb, London end of April and Antwerp early August.