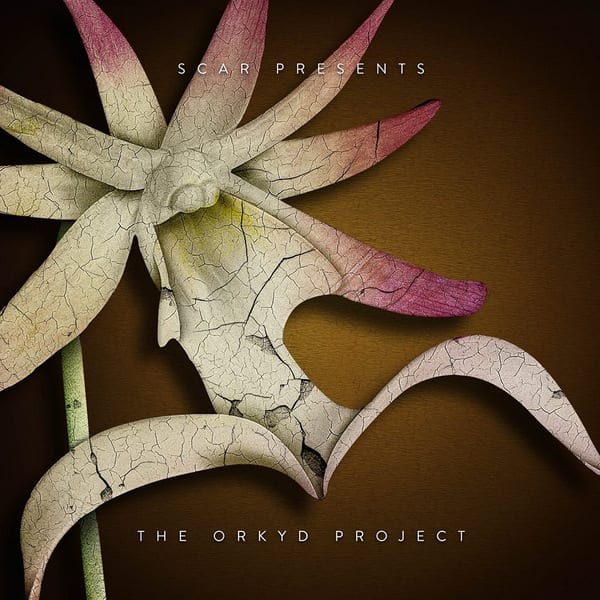 First things first, to get it calibrated: SCAR is Survival and Script, who are driving this new entity evocatively entitled SCAR Presents The Orkyd Project, the understated cover pushing the mystery factor upwards even more.
Read on.
Hi SCAR. First off what's been a standout for you in 2016?
I think the stand out gig for us has to be The Orkyd Project album launch at Phonox. We managed to get a line up of people that have been supporting us over the past couple of years.
It was great to hear Total Science play an old skool set as well as checking what Detboi is up to with his old/new skool breaks vibe.
With sets from AI, Commix & Goldie plus GQ, SP & Codebreaker made it a great night and the dancefloor was busy with a crowd who were well up for it right up until the end of the night…
Take us into the Orkyd Project's spirit, what makes this different to a 'SCAR' album as such? The term 'Project' implies a totally different mindset, like you had something different in mind.
Well, essentially it is a SCAR album. Our mindset behind the album was to approach it in a different way to how we have been writing our singles and EPs for Metalheadz over the past couple of years.
We wanted to make it a coherent piece of electronic music which is why we chose to work with a small selection of artists namely Naomi Pryor, Eleanor Higgins & Ray Uptown.
The concept of it was to employ the same mindset and sound palette that we would use for writing Drum & Bass but explore various tempos and styles.
So what other influences were you looking to bring in. I mean D&B's always had a massive range of influences
We've always been into a wide range of music from hip hop to film scores to soul music and so on.
We really wanted to bring that ethos into the Scar album.
Being given the opportunity to write an album for Metalheadz we saw as an open door to express our musical influences over several tracks rather than just putting together an album full of singles.
Who is Orkyd then, specifically?
Orkyd is a band project between ourselves, Naomi Pryor & Codebreaker. The best way for you to see and hear what Orkyd is about is simply to check out our new social channels, such as orkydmusic on yt.
Take us into 'If You Knew' off the album? What inspired the title.
Sometimes we will name our tunes because of something that is happening at the moment or something we have said to one another.
Other times it's as simple as the lyrics from the song / sample and so forth. On this occasion it was the latter.
And 'Yours'? It's a killer tune, take us into it. (love the VIP)
'Yours' was one of the first songs that we wrote as Orkyd. When Goldie heard what we were doing he went absolutely nuts and he wanted to incorporate these songs into what we were doing with the album.
We wanted to do a D&B remix of one of the tracks that featured Orkyd and felt that 'Yours' would work perfectly.
We are really happy with the response it has got.
What inspired 'Fractions'?
'Fractions' was one of those tunes that happened completely organically. We wanted to write a Reese-y number with stepped out drums, kind of 'No U Turn' style.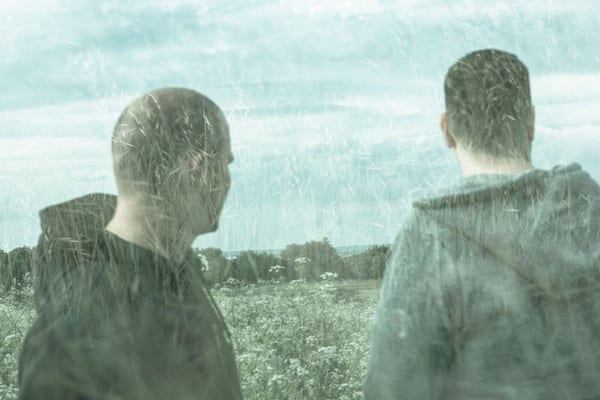 And 'The Rocket'? Is it inspired by the venue on Holloway Rd? I saw some great shows there.
100%. That tune was inspired by the times we first started going out and exploring this music in the early 90s. Events like Orange at The Rocket, Crazy Club or Fantasy at Astoria and nights at Camden Palace were a massive part of our formative years.
What tune comes to mind that you feel in sync with? Just a random one.
Portishead 'Roads' from the album Dummy.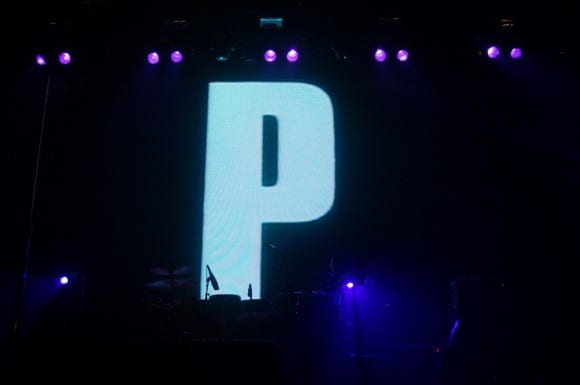 So to sum up, is the album designed to be heard as a complete set as it were… from start to finish?
Very much so.
We feel one of the things that's been lost during the recent digital years is the whole album concept of a piece of music that makes sense from start to finish.
We would like for people to listen to it from start to finish as well as pick out their favourites to DJ with.
How's it being released, got some nice packaging for this?
Firstly with a sampler, out now. The full album will be released 1st July 2016 with a double vinyl pack with six tracks, 16 tracks digitally and on CD.