Jamie gets together with Filthy Habits almost a year after they won the official Micky Finn Remix Competition. Check the exclusive mix full of wicked unreleased tunes and plenty of BASS.
Your winning remix of 'Man of Steal' has just under 20,000 plays via SoundCloud, does this come as a surprise to you? Are you still dropping it in your DJ sets? How many times do you think you have been asked if it's being released?
"We didn't expect it to get so much attention and were really happy with the response it had. Totally surprised to win to be honest! Jeopardize and both of us were all over the moon when it was announced that we had won the competition.
We still drop it in our sets – it's a golden dub!
We have had loads of people asking if it's going to be released but as far as we are aware, it won't be unfortunately."
Has entering and winning the competition helped in your career as DJs and producers at all?
"We think it's definitely put us on people's radars that had never heard of us before, which is great."
What advice would you give to people entering the recent Phantasy & Dextone remix competition?
"Just have fun making it, that's what it's all about. It's a great track to remix which is half the battle."
One big project that I've been following is your wicked studio build. How's that coming on now?
"It's been going well and to say at the beginning of the year it was just grass at the end of my garden and now it's a fully standing concrete building. All of the insulation, studwork and false ceilings are done, the next step is to get the electrics, flooring, soundboard and soundproofed inner door sorted. It's a real big project which is taking a long time to do. It would be great to have it completely finish for the start of next year, that would be a fantastic start to the year."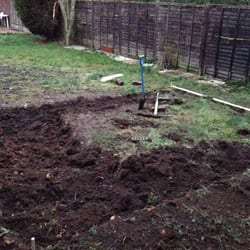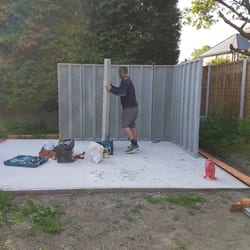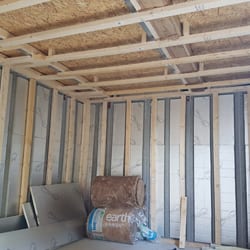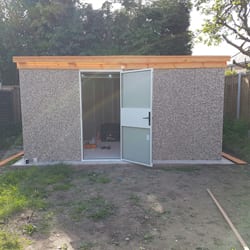 What have been the biggest challenges you were faced with when building this?
"Timing and knowledge without a doubt. Having a full time job, producing and fulfilling DJ bookings are all physically and mentally draining. It's really hard to get motivated to get on with the project sometimes and I wouldn't of got this far without the help of my family and Wilf from work."
Does planning permission play a role in all of this? If so, was it a huge task?
"No planning permission was required for the build as it isn't connected to any existing building and its also under a certain size."
What's your favourite part of the studio?
"My favourite part will be when it's finished!"
You have obviously been working really hard on your production over the last year. What's been the biggest challenge to balance this and a normal life outside of music?
"It has been hard, especially trying to juggle our full time jobs, producing, DJ bookings and trying to build a brand new music studio from scratch. A lot of sleep deprivation and burning the candle at both ends.
Its important to have breaks away from music to give your ears and brain a rest for a few days (or even a week!) so when you get back on it, ideas always seems to flow better.
The exclusive mix is full of your own production that people have yet to hear. How did the idea come about? Can you name a favourite track from the mix and why?
"We have been thinking about doing one for a while as we have made a lot of tracks over the last 12 months and thought it was the right time to unleash all of the unheard music in a mix. Our favourite track on the mix is possibly a collab we have done with Ironlung called 'Medusa' which is going to be released on Blackley's Cre8 label within the next couple of months."
How was this mixed? CDJs, controller or something else? What's your favourite bit of DJ equipment to use live?
"In the studio we use 4 Pioneers CDJs which is our prefered set up when we perform out live in clubs and festivals. With 2 members in Filthy Habits it seems to flow really nice when we have the ability to play on 4 decks.
DJ bookings seem to have been pretty hectic, what's been your favourite set so far this year?
"There has been so many great bookings we have done this year and we feel really blessed for the opportunities we have received. There are 2 sets that have been our favourite which were Glastonbury Festival and Invaderz Festival – both absolutely amazing events."
Who have you been supporting in your sets? Can you give us a top 5 tracks of the year so far?
"There has been a lot of great tracks this years, I don't know if we could pick a top 5. We always play such a wide variety of styles in our sets there is just too much good music to choose from."
Anyone that's breaking through who you really rate?
"Bou and Dutta are making some great music, K Motionz is going to be one to watch and Jeopardize is another guy to watch out for. We work with this guy regularly on collaborations and his work is amazing."
Who's your favourite MC to work with and why?
"Younga Fox, he's got wicked stage presence and knows how to hype a crowd."
Releases to look out for in the future?
"We have a 6 track EP coming out on Calypso next year, 2 EP's coming on G13 Records, an EP on HighR8 Digital, a release on Cre8DnB and about 4 remixes for various labels."
Any shouts and big ups?
"We want to thank our families for the support they have given us through our musical journey, especially our partners, Charlotte and Leanne for putting up with the loud repetitive music for hours on end and the weekends away from them. We would  also like to big up to all the artists who have supported our music, the promoters who have booked us and last but not least a big big shout to all our fans."
Social Media Links