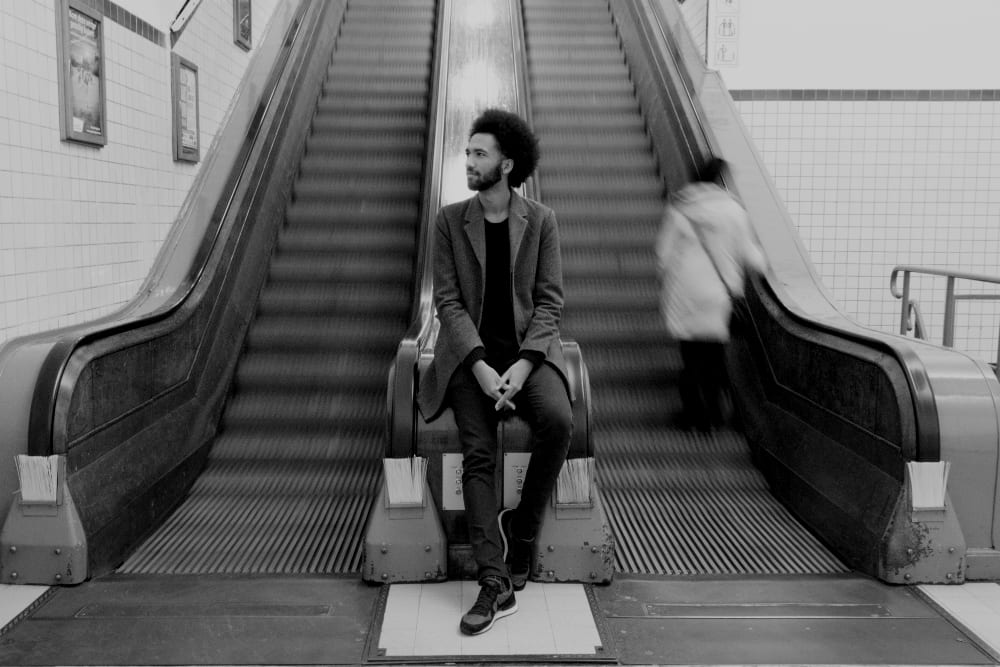 The mysterious Belgian producer Corrupted (not to be confused with the mega-elusive Japanese doom band of the same name of course) has now dropped a captivating ep, featuring contributions from Phase and also Lakeway: Late Night Conversations… what better prospect is that?
So a conversation ensued, to find out more. A late one.
Hi what are you working on as we speak, what are you doing?
Hey! I've just finished my summer exams and got back from the Horst festival where I saw Machinedrum, Jameszoo, Mala, Jordan Rakei and many more amazing performances that have surely sparked new ideas for me to create music!
Where are you actually based?
I'm based in Antwerp, Belgium. Lucky enough to be surrounded by a scene that's slowly becoming healthy again after being stale for a few years!
Your music caught me, sounds fantastic but first had to ask about the title 'Late Night Conversations'. I love this, I imagine you sat in a cafe or something discussing music, is this the case?
I made the track after a really weird day/night.
I met someone during the day last year who I went to dinner with and later that evening just had this really long conversation with about life, music, art, and really anything you could imagine. I just sat there for hours in this apartment talking with a complete stranger till quite early in the morning.
After that I went home and never really saw that person again, but I had this weird feeling throughout my ride home that I couldn't place. When I woke up in the early afternoon I just sat behind my computer trying to express that weird feeling into music.
I didn't leave my computer that day and it just came together so fast and it sounds exactly the way I felt at that moment.
A weird feeling of comfort and connection with someone I didn't even know.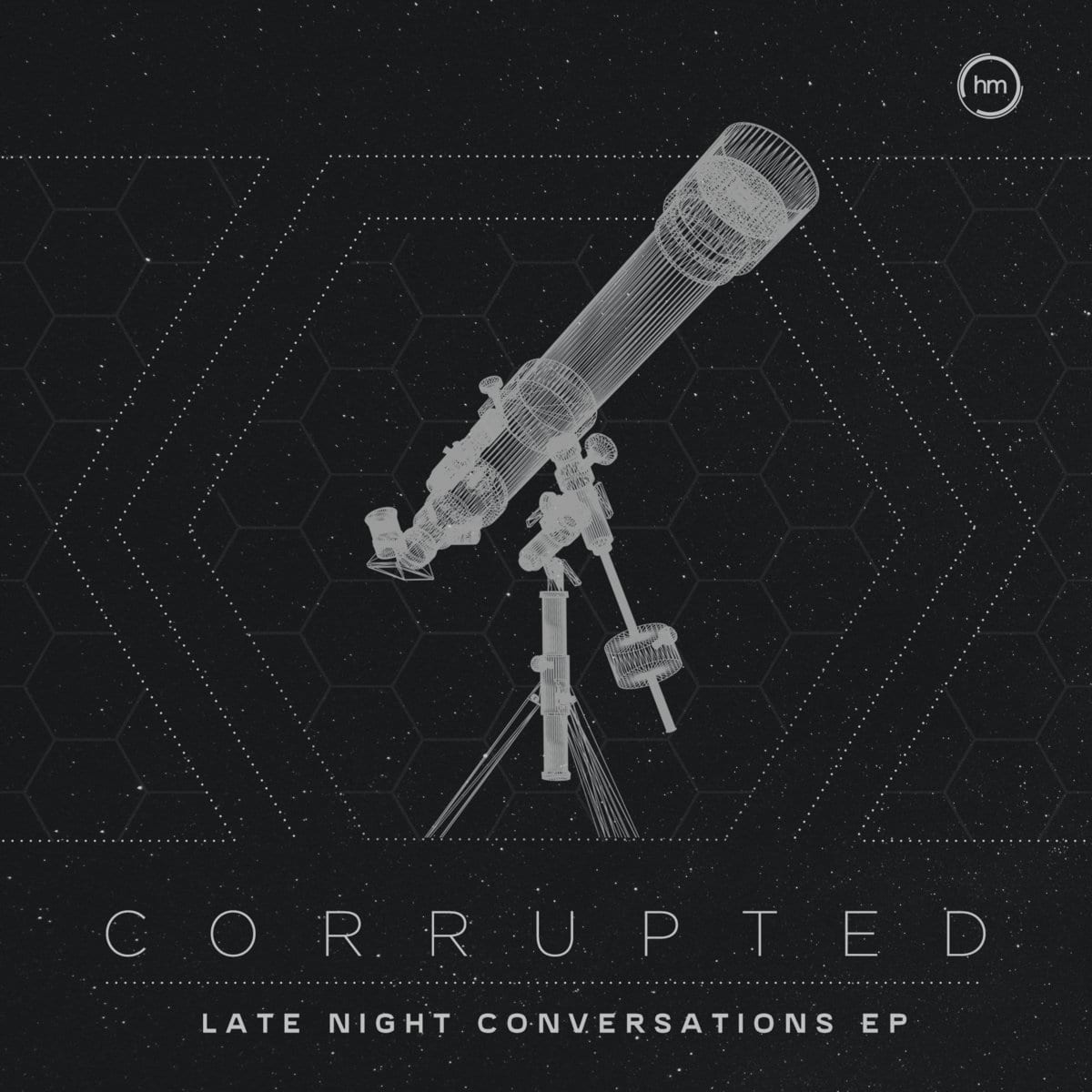 Take us into the title tune?
So 'Late Night Conversations' Came together after that long night and what I wanted to do is make the track feel as if it is a conversation that spans from an early evening all the way to early in the morning.
The track has quite a long intro that builds up to a lot of breaks and switches, while keeping the dreamy vibes going in the track. The idea for the breaks was to have the point in the conversation where the vibe clicks completely and one thing after another is being said.
The conversation keeps flowing and going up on till the point of the outro, where everything slows down and the conversation starts to end.
Production and vibe wise this is the track which I am most proud of.
… and 'Intertwined'?
'Intertwined' was a tune that took really long to come together, I had the track the way it sounds now sitting on my computer for a really really long time but it missed vocals.
I tried working with quite a few vocalists but none really nailed the vibe the way I wanted it to so it frustrated me to no end.
So then some personal things happened, life took another direction and I decided to write and recorded myself doing a monologue and it fit the vibe perfectly so I kept the vocals on the track and it felt finished.
What does the title mean?
Intertwine is when things come, link or twist together. In the case of this track, the vocal ends by saying 'It all starts again when I feel love intertwined' which is about some personal thing that happened recently.
It basically means that both the good and bad things in love – and other emotions/things – come full circle and even when things end they are still intertwined, just in a different way.
Every track on this EP is a piece of me in some way shape or form, but this one is easily the most personal.
Tell us about the collabs here, with Phase and Lakeway.
I've been a real big fan of Lakeway's sound since I heard 'Coke & Cola' on Diffrent.
Deadly!
I hit him up around the end of last year to ask if he was keen on doing a track and then we got to talking, sharing stuff and the track happened over the next few months.
We wanted to go for a weird groovy half beat tune to contrast the rest of the tracks I had in mind for the EP and I am very happy with the result. We even have a show together quite soon, but I can't announce a lot of details about that yet.
The collab with Phase came together quite naturally as he has been a really good friend of mine for quite some time. He had just finished off his EPs and wanted to do something for Halogen music after his track on the VA LP last year and suggested doing a collab for my EP.
I sent over a concept a few hours later and he started working on it, went over to his studio a week later and we finished off the track and grabbed some beers.
I really like the vibe Mark System has going so we drew some influences from that to make a nice DJ-friendly tune that fits within the vibe of the EP but is still raw enough to play out.
When you produce, what are your favourite elements with which to work?
I really like programming drum grooves; it doesn't always go smooth but I just love tweaking them and getting a really nice swing. The best example of that would be 'Late Night Conversations'.
I also really like working with atmospheres; I try to create several layers and recreate a certain feeling and mindset when working with this.
I don't really have any hardware but I'd like to invest in some stuff in the future.
Any shouts, Corrupted?
Many thanks to Julien from Halogen music for the opportunity and support. Phase and Lakeway for the collabs and being really swell dudes.
My roommate Hexoto/Irusu for letting me hog the studio space while finishing the EP.
All of my friends and family and really anyone who supports my music and likes what I'm doing.