'I like to run my main drums through the desk for that warmth. Nothing better than slamming a kickdrum through a Mackie desk'
Antagonist has created the ever-confounding/demanding/texturally-drenched new ep dropping on Friday via Turbine Music, the title of which is apt, it resonates with creation as well: the Assemble ep.
Antagonist Antagonist. This ep is fantastic, I literally could spend all day in its confines. ALL of it. When did you start work on it, when did the sessions occur?
Thanks mate, quite a compliment! I guess there was no planned work for the ep, Dan at Turbine/Dust Audio asked if I'd like to do a solo ep for the label and the tracks were already finished with no destined home, with 'Assemble' being the 'newest'.
You and the label go back?
I've worked with Dan and the label a few times and it's a professional format but with no creative barriers, he understands my work. I'd say the tracks were wrote around four or five months ago, I've tried to put together a solo ep that covers all bases I work with, it's worked I think.
The title tune evolves, it advances, it retracts, I love its dynamics, it is never static could you take us into it? I love the melodeon – is that the instrument? That dub/reggae people would use? – sound on this, and freaky voices.
I thought a melodeon was a folk music thing?
Melodica? Oops. Take us into the title tune.
'Assemble', yeah. Again, this was something I wrote with a fresh outlook on things. It started out as a really deep dubbed out track, originally with a 4/4 kick & that soon changed.
I wanted something really progressive, holding the listener at a standstill but enjoying the ride. The sound you mention… it's not as exciting, it's probably a random sample I've twisted up or from the blofeld synth.
I do own a violin though.
'Lunar Phases' is total inspiration, have never heard anything like the vibe on this, what was your inspiration on this?
It's warming to hear that it's a different vibe, that was the aim. It is the most important track of the ep for me on a personal level.
'Lunar Phases' is one of the first of the new works. The inspiration always comes from the current moment in time when I write music, I think that's very important, I like the idea of catching a precise moment, in the same way I never plan DJ sets.
I think it's essential to have individuality as an artist, carve your own groove. As I was building the track I thought 'this is sci-fi as f***!', I wanted to keep textures and melodies prominent, not to let the drums make the track move but for them to help the atmosphere move.
There was a few diff versions in the end.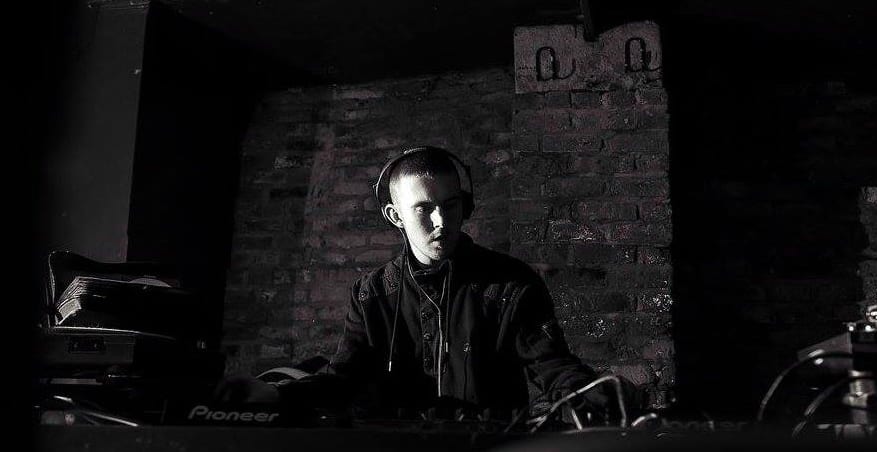 Take us into your mindset for some of the TITLES on this, such as 'Rescued', such as 'Iron Wheel'… are they mental images or are you referring to things in your life/experience?
It varies I guess, anything from a real deep meaningful reason behind the title to something simple and boring ha.
Most of the time my track titles are from imagery I imagine as I'm writing it or something I've been reading about. I'm really into my sci-fi, space theory etc, explains some of my track titles over the years!
So, 'Rescued' is titled that because I lost the project due to a system crash, luckily for me I 'rescued' the backup file and was able to complete.
The 'Iron Wheel' created images in my mind of huge industrial metallic cogs turning, rusty, the beats are metallic, abrasive.
With 'Assemble', I pictured a conveyor belt assembly line in a factory, piecing together the components in the same way the track progresses.
Random, but it's the same for every producer!
What tunes from others are damaging right now, both to you and the fragile planet on which we live?
Tough question. But right now with current stuff…
Overlook 'Nights Into Dreams'
Forest Drive West 'Turtle Break'
Blocks & Escher 'Sagan Vip'
Dom & Roland feat Robert Manos 'Sirens Song'
Artilect (deeperheightz) 'Cornerman'
What tools in the studio do you dig, for their ease of use/learning curve or simply for no reason but… you just like them. The textures here are off the scale.
I've been using outboard gear for just over a year & recently adding more synthesizers into the setup has changed the way I work for the better.
I've learnt a hell of a lot whilst having more fun, I'm self taught.
I like to run my main drums through the desk for that warmth. Nothing better than slamming a kickdrum through a Mackie desk!
Without giving the secrets away, I use a LOT of distortion, as you can tell! Whether it's through my hardware or software plugins. Predator plugin is one I'm a regular user of.
Im a huge fan of pads, strings, atmosphere and I take a lot of inspiration from film score composers and tracks from the 97-99 era.
What tune of any genre is in your head?
Peter Gabriel 'Heroes'