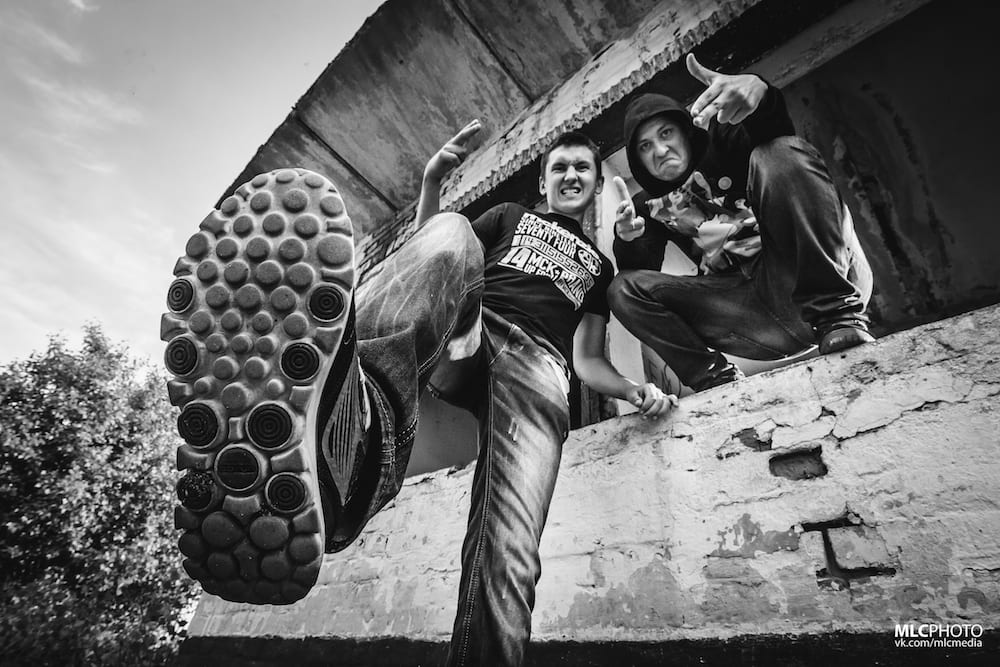 It's been a massive year for Ukranian duo Agressor Bunx.
They've been smashing it on all fronts with releases on Eatbrain, PROGRAM, Titan Records and Bad Taste among others, and now they can add another heavyweight label to their repertoire: They're unleashing their debut EP on Blackout next month, and we've scored the first premiere…
Entitled 'Critical Moment', the EP is 5-tracks deep, and some of their best work to date. We caught up to chat about the release and more…
Thanks for joining us fellas! Where have we caught you today?
In the studio actually! We're based in Ukraine at the moment, in a small city called Bila Tserkva near Kiev 🙂
Straight to business then: Your debut EP on Blackout – Critical Moment – is dropping next month, and it's an absolute BEAST. Is Blackout a label you guys have always aspired to release on?
Thanks! Yes, this is our debut EP on Blackout, and they're definitely one of our favourite labels so it's an absolute honour. We've been waiting a long time for this moment!
Take us behind the EP itself – did it take long to piece together?
This EP actually managed to fall together surprisingly quickly, but it's good to get it out finally! Blackout has a lot of great releases, so we've been waiting patiently in the queue…
Was it inspired by anything in particular?
We have always been inspired by many things, we take a lot from classical music and movies. If you listen to our music you can hear that in some tracks… We often use cinematic atmosphere and orchestral instruments.
Claiming Race is absolutely brutal. My personal favourite from the EP, I love the different layers to it…
Yeah Claiming Race is one of our favourites we've written too, the process for this track was a lot faster than normal. It was one of those days where everything fell into place very easily. Not to mention it always gets an amazing reaction when we play it out at our shows too!
Not surprised! The artwork for the EP is SICK. Who was behind it and the concept?
Yes, the artwork is very sick, we're really happy with it. We decided we wanted to keep it dark and have it black & white, and our designer KOYN did the rest!
In KOYN's own words: "The idea is that it is some sort of still life. Sometimes in a movie (or in real life, for that matter) when something terrible happens time seems to move slower and I wanted to make some sort of a visual representation of that"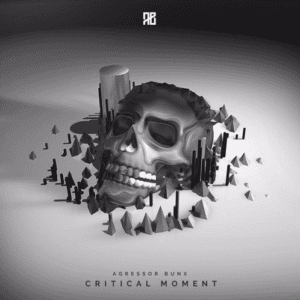 Big up KOYN! Call Me Back is such a head-nodder too. The production across the whole EP is super tight. What's your studio set up looking like these days?
For us sound quality is always the priority, because the track should sound open and not too compressed.. It's very important to use compression to tighten the sound but we are very careful to not squeeze the life out of it! You can hear what we mean in particular in "Call Me Back".
We haven't gathered enough money for a good studio just yet, so we don't use any fancy equipment. We're just happy with our computer set up for now, it does the job 🙂 Of course in the future we'd love to start getting some more pricey gear, but so far everything is written in a home studio that has far from perfect conditions!
Respect! You've had a very busy touring schedule this summer – are you able to work while you're on the road and produce on the go, or do you work better when at home?
We spend a lot of time at our computers, beginning at 9am and ending at 8pm every day. Sometimes there is little time for our personal lives, but we are very motivated to spend as much time as we can working on the music. So for us, the time we spend on the road is actually one of the things that gives us a little break from work in the studio, so we just try to use that time to clear our heads.
Makes sense! Any Critical Moments for you this year? 😉
For us, this year was quite busy, both in writing music and touring, but fortunately everything went without any "Critical Moments"!
What's been the highlight of the year for you so far?
Undoubtedly the best event of the year for us was Let It Roll – the coolest festival in drum & bass! We purposely stayed for the full 3 days so we could enjoy the action to the fullest.
It was our debut performance on the Eatbrain stage, plus we got to finally meet a lot of other producers who we'd only ever spoken to online. The opening show was simply amazing too – shout out to June Miller for the soundtrack, it was really special! Also Noisia's Outer Edges show will definitely stay in our memories for a long time 🙂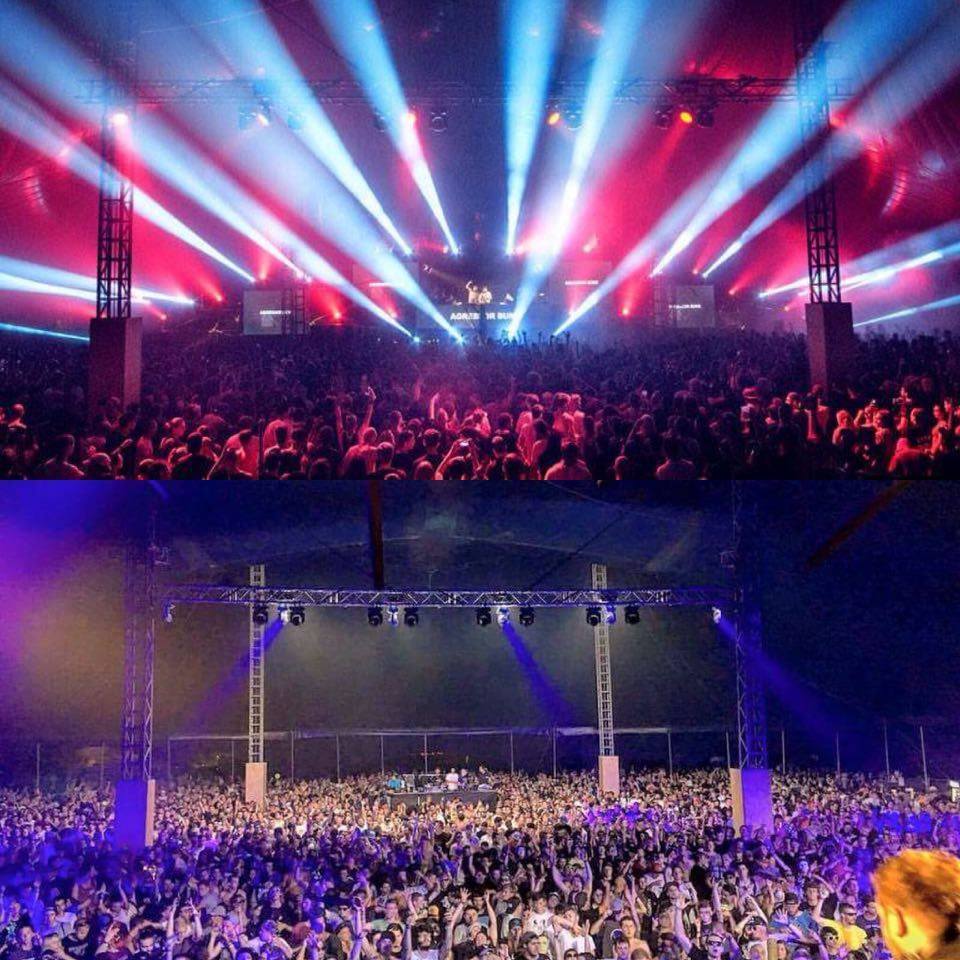 What's coming up for the rest of 2016 then?
We're currently working hard on finishing an album for Eatbrain, but this will probably come out early 2017. We've got a few other surprises but it is too early to talk about those right now 😉
Shout outs?
Big love to anyone who attends drum & bass parties and supports all the artists, we do this all for you!
Critical Moment is forthcoming on Blackout October 14.
Agressor Bunx:
Facebook
SoundCloud
Blackout Music:
Facebook
SoundCloud
Link with Drum&BassArena on:
YouTube
SoundCloud
Spotify
Facebook
Twitter
Subscribe to our weekly newsletter