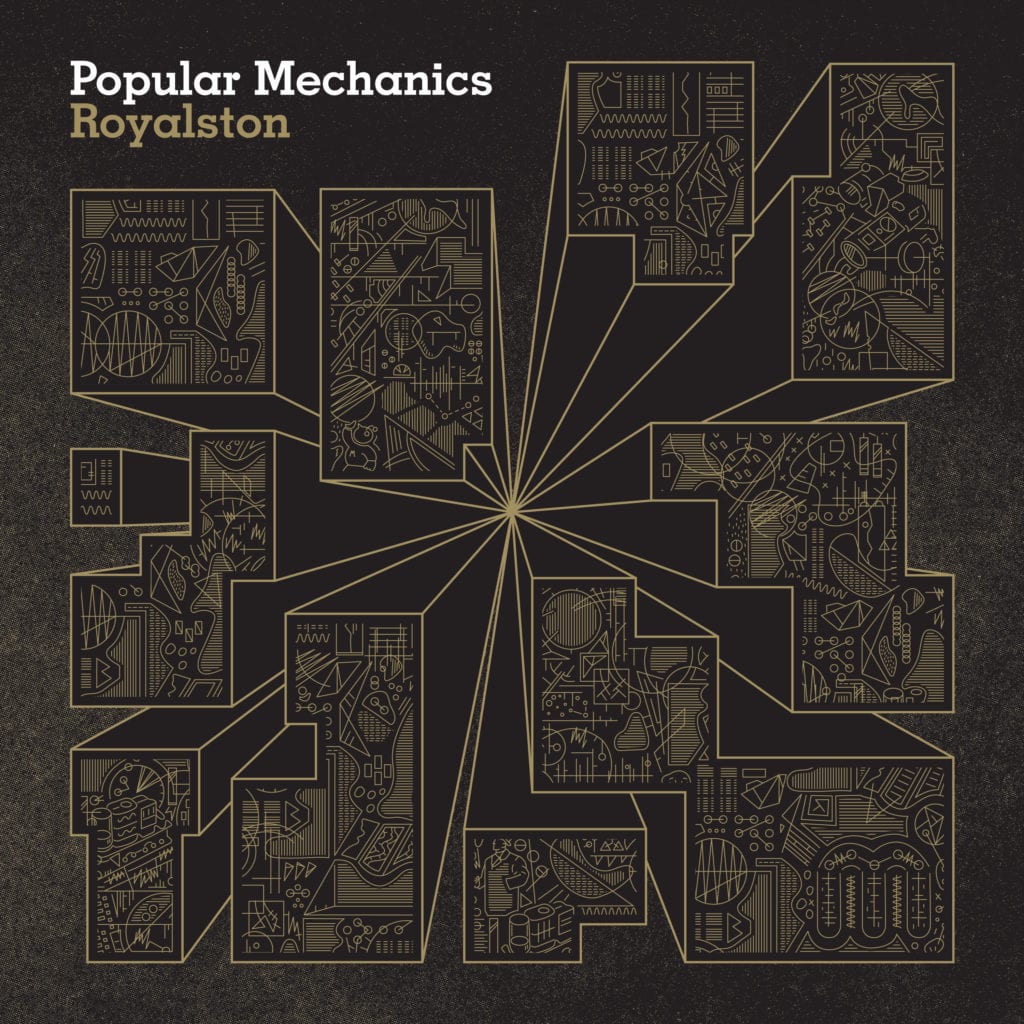 If you were to dissect the creative mind of sonic craftsman Royalston, chances are you'd be confronted with a convoluted, yet fascinating construction resembling the complexity of a modular synth. That's if his shrewdly multi-faceted productions are anything to go by…
The Sydney-based producer has just unleashed a captivating third album on Med School entitled Popular Mechanics, and it's his most compelling body of work to date.
Taking 2 years to complete, the 14-track LP is truly an insight into a brilliant mind. Never afraid to take risks, Royalston's approach to story-telling through his music is unique and inspiring.
His productions often embody the hallmarks of a powerful film, complete with a surprising plot twist, and this album is certainly no exception. A proper journey from start to finish, it's filled with so many layers that you uncover something new upon each listen. Gritty, emotional, uplifting and cinematic all in one, Popular Mechanics sees Royalston at his boundary-pushing finest.
We took the opportunity to pick his brain about the album and more…
We meet again Sir Royalston… Where have we caught you today?
Hey! I'm in London, doing a little tour for the new album. Today I'm sitting in my hotel room recovering after Bristol Hospitality on the weekend. It was huge!
Can imagine that was a bit wild! So, another brilliant album under your belt. You're getting prett-yyy good at this mate. Does approaching a project this big get any easier over time?
Production gets easier but then I seem to go and make things harder by trying completely new approaches on every track. I wanted to push myself on this album and see what I could come up with.
That's a great approach though. Challenging yourself can only be a good thing! The last album was a long slog – over a year to complete. Did work on this one begin as soon as the last wrapped up?
This one ended up taking about two years – I started just after People on the Ground was finished, just to keep the momentum going.
The last few months working on Popular Mechanics were the hardest as I was working on it 7 days a week. I ended up having a quite long time from when I thought the tracks were 'done', to the final submission deadline…. Which also meant I had a lot of time to go over them and tweak them. In the end I think I submitted the album on the final hour of the final deadline. As always.
Haha like a true pro! Take us through your creative process then – did it differ wildly in any way to your previous albums?
Some tracks were modular jams that were extended into full compositions. Those ones are always hard because modular synths are always out of tune and need heaps of work to make them fit in at 170+ bpm.
Some tracks were started as straight up drum loops & bass, whilst others were started on piano and the production was added around that framework. I really wanted musical progression on all of the tracks so that takes a lot of refining for me to get right.
Well, you certainly nailed it. Are you a creature of the night, or do keep your studio time to the daylight hours?
Mainly daylight hours… I do love working at night but that's not so easy at the moment!
You have a serious knack of throwing in these sonic curveballs where a track takes a sudden, unexpected turn, dragging you on an epic journey before chewing you up and spitting you back out, leaving you stunned. It's the equivalent of a plot-twist in a film really, isn't it? Do you ever throw a track so off-course that it surprises even you and you're forced to re-start the whole thing all over again?
Yes… most tracks have many many versions and branches. The tracks 15GAMMA, Fork Tongue and Diorama are actually all offshoots of the same starting project. I can't even remember how that all happened but there is one giant folder on my hard drive which contains all three tracks & it's so disorganised that it makes me nervous! I'm a messy person in general but I like my music computer to be very organised.
My desktop would likely give you anxiety then… The progression in Oscilla is nothing short of incredible and had me punching the air like a mad woman. It's definitely a personal fave off the album, and a great example of a tune taking an unexpected course. Tell me something interesting about this one…
Oscilla took quite a while! I tried out a lot of different ideas for the middle section until settling on the final version… I even had a vocalist in there for a while. I recorded the piano in my girlfriend's mum's house using an old mono reel to reel tape recorder. It's a bloody heavy piece of gear to move around! The final piano that ended up in the track was a processed cut-up of that recorded piano line I recorded.
You've well and truly crafted your own sound, which is the hallmark of a brilliant producer in my opinion. It's difficult to describe, but it's recognisable throughout your work… How would you describe your sound to someone who had never heard of you?
I can't really describe my own sound. I know what I'm going after but I'm never sure what other people hear in my music.
Bit of genius, bit of madness 😉 You've smashed the artwork yet again. I keep getting lost in it and find myself just staring… What was the concept behind it? 
The initial concept was sparked by a video that Tony (London Elektricity) sent me of an animated music score from the '60s. There are some really cool scores that the avant guard composers of the time made to visually represent music. I studied those scores briefly at school so I went back and looked into them with a bit more depth, then took that idea into the artwork.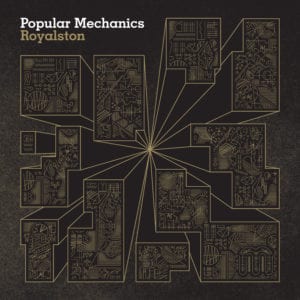 Is the artwork the last thing you approach once the tracks have been completed and you've got a concept to work with?
Yeah the artwork was done at the very end.
Loving Amy Kisnorbo's dreamy vocals on We Were Told and Who Did She Become – who is Amy and how did you come to link?
Amy is a Sydney-based vocalist, DJ and producer whom I met through a friend. She understood what sound I'm after (pretty much immediately) and has an awesome work ethic; A very handy thing as finishing a track is not always a quick process.
I wrote We Were Told and initially had a choir in the middle section. I asked Amy to write something to replace the choir and as soon as I heard her sing her idea I had chills down my spine – she's awesome.
I'm fascinated by your use of real instruments throughout your tracks… How much of what we can hear throughout the album was recorded live?
I think on this album there is piano, some Indonesian flutes and percussion instruments. A lot of the synths and keyboards are played in live, as many of them are old & don't have midi inputs!
Spladerunner made me let out an involuntary HA! when I heard it for the first time. Not because it was funny, but because it's so unusual and works so bloody well. Is there a story behind this one? Obvious nod to Bladerunner in the title…
Spladerunner is the only real collab on the album. It was written with my friend and teacher, Drew. It's definitely a weird one but it came together easily & quickly and that's always nice. The Bladerunner reference was a working title that stuck. It's a fun one to play to reset everything (and maybe scare everyone away).
It's no secret you're a film buff and certain films have inspired your music before – what about with this album? Seen any gems lately? I love a good Royalston film review!
Well, Bladerunner 2049 obviously! I thought it was pretty awesome. Visually 10/10.  Story-wise, I want to see it again before I commit to a score.
The music was good, though I honestly feel like it could have had a little more energy/ momentum to it in the middle as the movie is pretty long. I loved how they saved the full Bladerunner theme (that inspired so much D&B in the 90s) until the final scene. I think it's a sequel worthy of the original. Much better than that crap Alien film… Shame on you, Ridley!
Haha he'll be crushed when he reads this no doubt… You linked with LYFLYK again on Fork Tongue – was the tune written around his bars, or his bars written for the tune?
Lyflyk actually wrote & performed those bars over a different loop, in the same session he recorded Sunburnt in Malaysia, about 2hrs before he jumped on a plane back to Wales from Sydney.
As before, he did it in one take. He is very talented.
You've mentioned before you use similar patches throughout an album to bring it together and bring a sense of unity – I'm feeling that here as well, was that the intention?
Just to have the cohesion throughout the album. The song styles change but the vibe remains linked.
It's a nice touch. Do you have a personal fave off the album? 
For me, it's either Popular Mechanics or The Late Heavy Bombardment. Both were hard to finish but I'm happy with the musical progression and they capture the feeling I was originally going for.
I had the pleasure of catching you play in Sydney earlier this year where you tested out a lot of the new material. Have you ever played something out and then drastically changed it after gauging the reaction of the crowd when you played it out?
Yes… I was testing some of the tracks on local shows and seeing how they would go down. If they fail, I go back to the studio and adjust.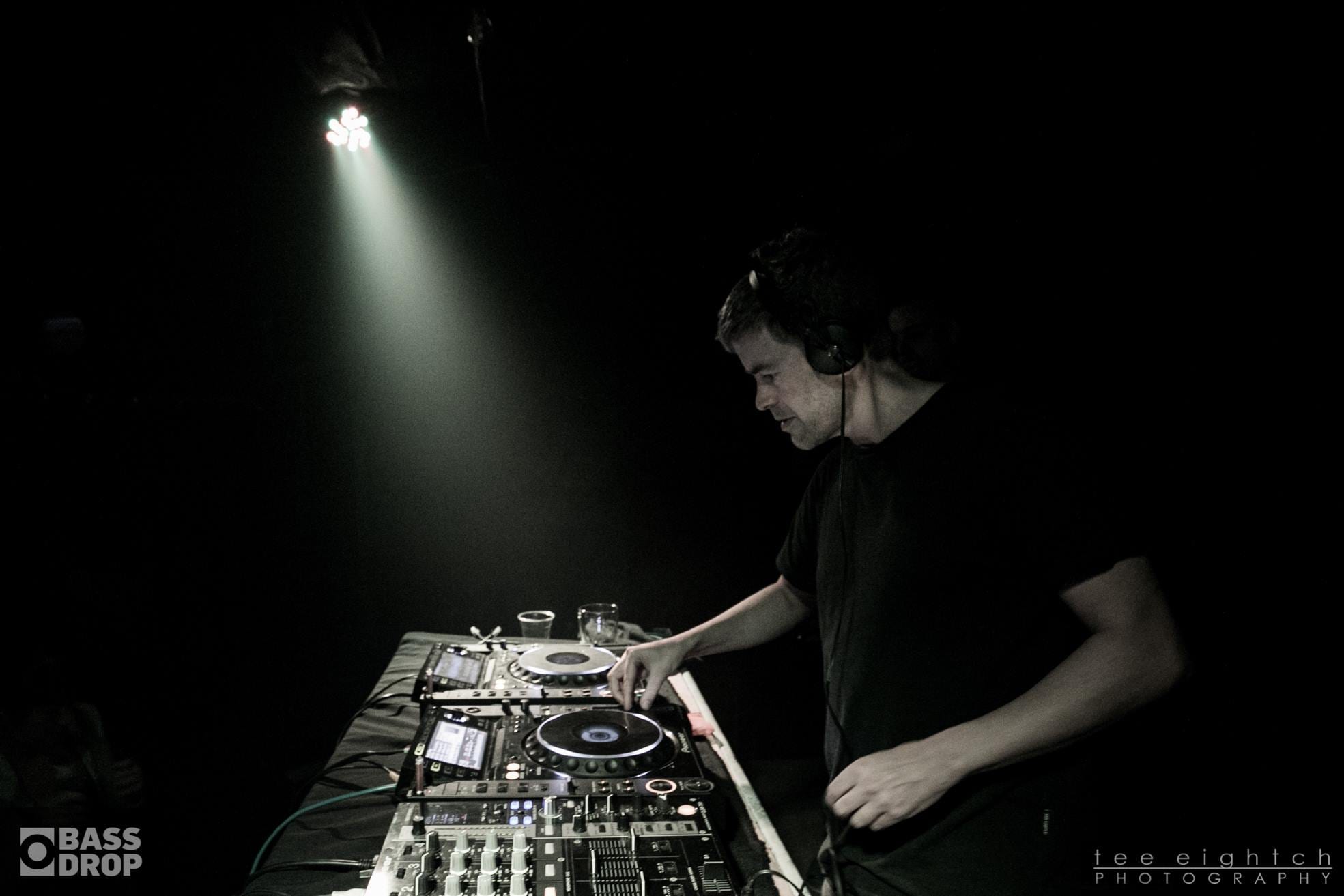 You tend to steer clear of artist collaborations on your albums (apart from vocalists of course) – is this because the albums are too personal to invite anyone on board, or because you couldn't fathom the idea of being stuck in the studio with someone that long? 😉
I think collabs really work where one person can be on the computer and the other on the instruments. Different strengths. If you have two 'technical' producers it can be a little harder as I don't want to move out of the good spot right between the speakers!
If you could collab with any producer within D&B, who would it be?
Noisia, Break, S.P.Y, Bladerunner… I have a long list.
And outside of D&B?
Probably people completely outside the electronic scene… Maybe some film composer or someone with a more traditional approach.
You welcomed a lil' mini Royalston into the world last year – is it tough balancing life as a dad as well as a bad-ass producer?
It is a bit tricky but it's great… Keeps me busy!
No doubt! Do you think you'll encourage him to get into music and production when he's old enough?
Definitely, if he's into it. I already let him play with the modular but he mostly just pulls the cables out and chews on them.
That's what the pros do, isn't it? If he decides to follow in his dad's footsteps, what's one piece of advice you'll give him?
Don't make your tracks too loud, son! …and make sure you wear earplugs! I'm sure he'll ignore all of it.
Great advice nonetheless! What's been your highlight of 2017 so far and why?
Musically – the Med School tour earlier in the year.
And what's lined up for the rest of the year?
I'm doing ADE then Shows in Prague and Vienna this week. Then the Hospital tour around Aus/NZ at the end of November which should be fun.
Final words of wisdom?
Nope. Absolutely no wisdom here. Is this where I give a plug to vote for me in the Drum&BassArena Awards? Because I JUST DID.
Popular Mechanics is out now on Med School – get it here.
Royalston:
Facebook
SoundCloud
Med School Music:
Facebook
SoundCloud
Link with Drum&BassArena on:
Spotify
YouTube
SoundCloud
Mixcloud
Facebook
Twitter
Subscribe to our weekly newsletter