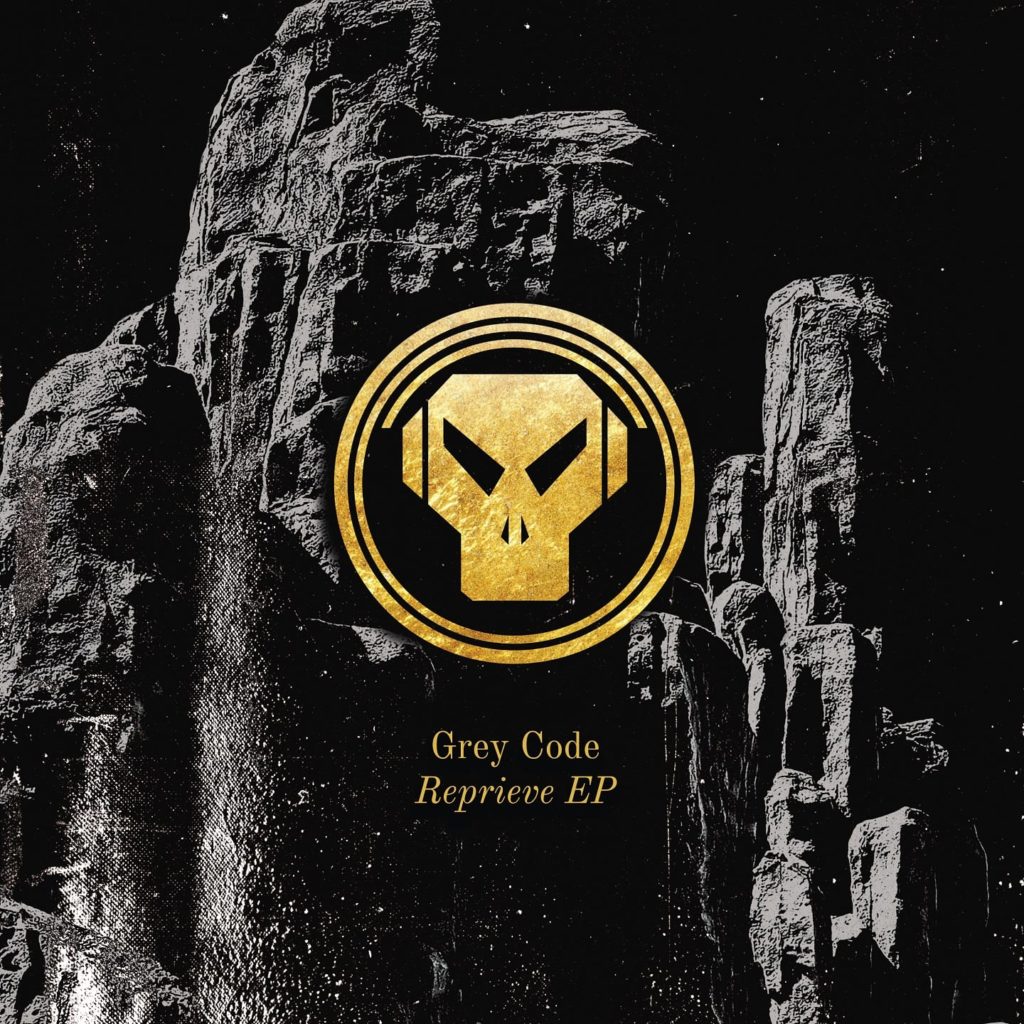 Growing up in a musical family meant it was only a matter of time before Grey Code got the production itch himself. The itch presented itself around 2013 with the producer – real name Spencer Warren – taking inspiration from his younger brother who exposed him to the world of electronic music, and his father who introduced him to production software. It was only a matter of time then before the entire scene sat up and noticed what this prodigious young talent had cooking in the studio, and take notice they did…
Grafting away on a unique frequency all his own, his trademark has been earmarked with celestial synths, cinematic soundscapes and rolling atmospherics. 2018 saw a shift in his career, releasing on Dispatch, MethLab's BNKR series, Skankandbass and more, alongside performances at the likes of Metalheadz's seminal London soirée – where he and Phase had Goldie shouting "welcome to the family" – as well as our own Summer BBQ B2B with Phase.
2019 is set to be even bigger, and he's kicked it off with a bang: his debut Metalheadz EP has landed, and it's the perfect introduction to his sonic palette for those who aren't already acquainted, exhibiting a sophistication well beyond his years.
We caught up to chat about the EP and what's coming next…
Your Metalheadz debut… What a moment! Must be a bit surreal to be working with a label you've no doubt grown up admiring?
Yeah I'm still not sure I've taken it all in yet… Surreal is definitely the right word!
Was there a bit of added pressure on this release considering the heritage of the imprint?
For sure, it's definitely my biggest venture to date. I get a great feeling of excitement after sending a tune for the Headz stamp of approval, which is a feeling I think you should always aim for!
You've broken through the last couple of years with some stellar releases across the likes of Dispatch and MethLab; at what point did you feel a real turning point where the stars properly aligned and people started taking notice of your tunes?
Hmm, I think the reception my Mirrored River remix received over the last festival period was the point at which I thought 'oh shit, this is going off'. I've always been really happy with how my tunes have been received but that was at a different level completely…
Take us behind the EP on Headz: how did you approach the project – was there any particular concept or inspiration behind it?
In this case, I had just finished Ethics and some of my good friends told me that I should send it to Headz. As I'd already been working with Ant for Dispatch I sent it to him straight away and he forwarded it on to Goldie. After I received confirmation that they wanted to sign it I simply set about making the next track. Five tracks later we had the EP. I've never particularly planned a release, I usually just make whatever I'm feeling and the resulting EP is just the last x number of tracks I had made up until that point…
You've already established a sound of your own, which is no easy feat. Where do you draw inspiration from, and what's helped shape your sound do you think?
A lot of my D&B based inspiration comes from people like Marcus Intalex, Mark System, Naibu & Goldie as I'm a big fan of the more 'musical' D&B tunes. I think my current 'sound' has generally come about from messing around with classic synth sounds, mixing them with more orchestral style arrangement then putting it in a D&B context. Having a home in Metalheadz has really allowed me to continue with this style so you'll be hearing a lot more of it.
Can definitely hear Marcus' legacy in Saturn, which is a personal favourite. Loving the dramatic stabs and that purring bassline. Was that intentional with this one?
It wasn't intentional but your music is usually a manifestation of what you're feeling and listening to at the time, so I'm sure some of his influence seeped in. The tune name was actually derived from the Roland Saturn 09, a vintage synth from which I had a number of samples which I resampled for some of the textures used in the tune.
It was your brother – Think Twice – who introduced you to D&B right? You guys come from a pretty musical family don't you?
Yeah, people often find it odd that he's my younger brother as usually it's the other way around. Ellis introduced me to the music through dubstep (although we didn't really make much distinction between dubstep and drum & bass at the time) around 2012.
One of the first 'D&B' albums I listened to was Split the Atom, a couple years after it came out, and I kind of got exploring from there. Ellis got into producing first and after hearing what he was making, inspired me to take it up myself. Our dad is also very musical and in fact set me up with Logic 9 as it was what he used for recording bass.
You've brought him into the EP on Piece of Me – Have you guys worked on a lot of music together in the past, and does being brothers make it easier or harder to give/ receive feedback?
Back when we lived together we made quite a few tunes! Since I went to university our styles and genres have split massively but we're aiming to make more songs together. I really value his opinion when I ask for feedback, and we've got a good enough relationship that we can be really honest with our opinions.
What's your creative process like then – Are you a methodical man, or a free spirit who wings it and catches a vibe just playing around in the studio?
When I start a new tune I try and get a chord sequence or some pads down to set the tone. Once that's done I'll go about trying to fit a melody for either a mid synth of bass line. After that I'll see where it takes me. I try and avoid being methodical as I often find the best ideas come when you're not expecting them.
Definitely! What's your studio setup currently like?
Reaper is my DAW and my monitors are a pair of Adam H7Xs. Despite the niceness of the Adams I still mainly use my HD25s for referencing as I still haven't gotten used to using speakers after producing for 6 years in headphones. I recently upgraded my midi keyboard to an Arturia KeyLab 49 which is a nice bit of kit and gives you enough octaves to do some nice stuff.
Back to the EP – Pearl is a cosmic roller. Your synths are always epically cinematic… is there a story behind this tune?
I wrote this tune over Summer whilst living in London. It was one of those tunes that just 'came together' and I still get that lazy summer feeling when listening back to it.
So Ethics was the first track produced for the EP – it's such a vibey little stepper and really embodies that sound I mentioned earlier… Was this tune inspired by anything?
Something Akin to Lust by Telefon Tel Aviv. I was blown away after listening to that for the first time – such a powerful tune with so few elements. I loved what it could do without any drums so I thought it'd be fun to apply that in a D&B context.
Clever use of space is an art form isn't it? No easy feat…
You linked with Phase on Head State. It's no secret you guys have a bit of a bromance going on. When did the courtship begin? 😉
I originally messaged him to send him some dubs and we just got chatting from there. I remember first hearing about him through the excellent tune Thru My Soul by him and Villem. We seemed to get along and rated each others tunes, so it was only natural we started our first collab together. It came together effortlessly so we decided to make a couple more. The second collab we worked on was Head State which was destined for my EP.
Were you able to get in the studio together for this one?
Sadly not! We've only ever had a couple hours studio time together but it was after playing the Metalheadz Carnival event followed by our B2B at the Drum&BassArena Summer BBQ. We were (understandably) not in a state to make anything worth while…
Haha I bet! Why do you think you gel so well together?
We are the current young'uns signed to Headz and have similar interests outside of D&B to boot. We complement each other when collabing as we can always push one another in a new direction.
Who else would you love the opportunity to work with?
Someone who'd I'd love to work with is Throwing Snow. I'm a really big fan of his stuff and his tunes are effortlessly cool.
What else is in the pipeline for 2019?
Wrapping up the second Headz EP, the release of my Mirrored River remix, finishing my endless pipeline of collabs and finishing my computer science Masters!
Quiet year ahead then eh? 😉 Any final shouts?
Shout out to everyone supporting the scene, everyone who's booked me, my Music Squad crew and all the other friends I've met along the way!
Reprieve is out now on Metalheadz – get it here
Grey Code:
Facebook
SoundCloud
Metalheadz:
Facebook
SoundCloud
Drum&BassArena:
Join the family
Spotify
YouTube
SoundCloud
Mixcloud
Facebook
Twitter
Subscribe to our weekly newsletter