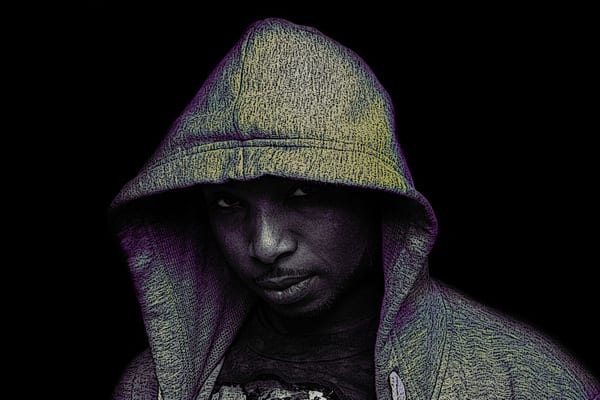 'I like taking listeners on a journey… a loooong journey'
It's dawn, there's a clearing and in this mind's eye scenario Cid Poitier emerges from the ground mist, a mist comprised of neo-soul, jungle, micro funk, dubstep, the intricacies of future minimal 170… to sit and talk us through the Afrique ep.
Hey. Tell us about the underlying vibe you wanted to harness with the Afrique ep… I mean what things have inspired?
This EP came together via many small but significant milestones in my journey learning about music production and the psychology of writing – and finishing – music.
These tracks span a period of three or four years at a time when I didn't really know what I was doing engineering-wise, I just 'kinda' knew what sounded half decent.
I'm a 90s Ragga & Jungle yout, so naturally this translates into some of my music – I like the idea of having messages in some tracks which stimulates the inquisitive mind.
It was important for me to present these tracks in my debut EP partially because to me they represent humble beginnings and quite naive "unpolished" production techniques but also they serve as a signpost to plot a path and connect the dots to some of the more experimental madness I've been producing over the past 12-18 months.
Speaking of translating, you go back with Translation?
Translation as a label has been one of my staple sources of dubbed out jungle influenced sounds since around 2007 so I was completely surprised and humbled when Brian showed interest in my track 'Ramping' and included it in the 2015 Bassment Beats 2 compilation [read more here].
Obviously singing the praises of a label who are releasing my music is very easy, but in the case of Translation I can wholehearted say that the professionalism, dedication to quality and pure love of the music is deeply satisfying to be aligned with.
I feel very lucky to be a part of this movement.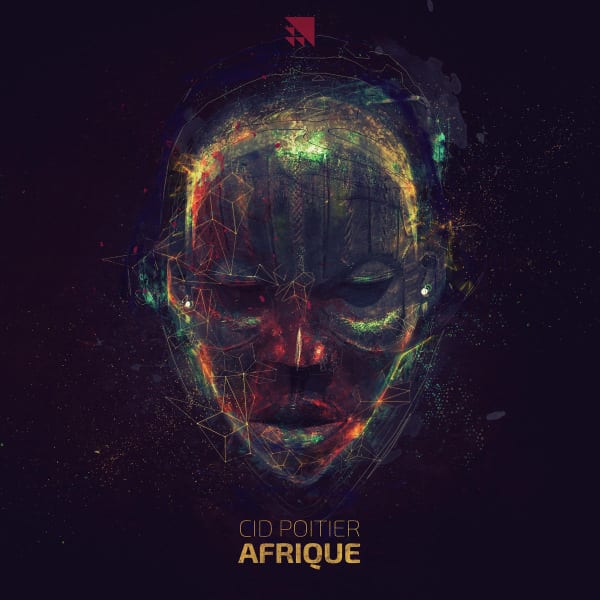 Once, I got thinking about the Afrique ep and next I was considering all sorts of concepts, from Miles Davis to Sun Ra, to jungle to African Metal fans.
I can definitely see why your mind went to these places. As cliché as it sounds, I like taking listeners on a journey… a loooong journey, touching on various influences along the way and surprising listeners with unexpected sounds.
I'd definitely complete a lot more music if I stuck to one particular vibe throughout a track but it never quite works out that way. The infinite levels of depth one can go into with a track is part of the seduction for me.
I love 'Roots Perspective' and how easy this sounds, like you just flowed with it, was that the case?
Thank you very much. This started life like most of my tracks as an experiment – I wanted to make something chilled and a little more dubby. I completed a version about three years ago with a completely different bassline, but revisited it about 18 months ago adding a few new techniques I had learnt along the way.
I'm pretty happy with how it turned out it the end – but there's always the temptation to keep working on it!
What D&B do you dig over time?
That's a MASSIVE question.
For me it comes down to pivotal moments/tracks that continually push the sound in new directions.
I've listened to most subgenres of D&B over the past 15 years or so… but my influences are extremely broad and touch more on the jungle aesthetic. I absolutely love neo-soul, dubstep, hip hop, grime to name but a few other genres.
A – very very very – short list of D&B:
Alix Perez, Rockwell & Spectrasoul – during their earlier years on Shogun; Rockwell's complex percussion for me was a pivotal moment in the microfunk movement. Spectrasoul brought a futuristic vibe with soul, and Alix Perez is just an all-round badman producer.
Calibre and Breakage – when they get dubby. 'Clarendon' and 'Steptoe' anybody?
Paragon, Antagonist and Amit: For their commitment to distorted darkness
dBridge and Loxy: without question, master selectors spanning across multiple genres and incredible visionaries.
Halfstep/minimal wise the established guys are still churning out great stuff.
Clarity, Ruffhouse, Overlook, J:Kenzo, Thing, Gremlinz, The Untouchables, Resound and so forth.
Autonomic wise: Kid Drama and Synkro can do no wrong.
Future Minimal 170.
Owl and Clearlight have been pushing some interesting stuff over the past few years. Like some of the output from DYL also.
The list is endless…..but I tend to draw much inspiration from outside of DnB or from the outermost fringes.
Don't get me started on Dubstep!
Back to the ep, what inspired the title tune?
The title tune was inspired by a documentary I was watching at the time about the history of Rastafari and Western imperialism. It was very moving and I loved capturing the emotion and pain behind the words that were spoken. It's an aspect of world history that plays out across the world in many forms and remains extremely current.
And the heavyweight 'Hear Dis'?
'Hear Dis'!
I love that tune… am I even allowed to say that? Maybe I supposed to play it down and be cool. Clearly I haven't learnt cool producer etiquette yet!
Back in the day at school the the most traded things in the playground wasn't top trumps cards or football stickers. In my world it was Jungle cassettes from Roast, Desire, World Dance etc and Ragga Soundtapes from Jamaican soundclashes.
'Hear Dis' pays homage and respect to the soundclash culture that has captured my soul for over two decades with a little something extra in there for my Junglists.
I love 'Influx', for its wonderful exotic feel: it's 'naive' and very stylish. It makes me think of 70s albums playing on really solid decks. I think this is a really special tune… a total fave.
I'm glad this is a written interview, as my coy blushes might be mis-interpreted!
Appreciate the kind words. Influx is one of the "newer" tracks on the EP. I wanted to make something steady & percussive with aspects of aggression in places. Like all my tracks, it's gone through a number of revisions but this was one that hasn't changed dramatically unlike the others. It took shape over three or four months.
My hope is that some of the subtleties come across to the end listener.
What is an inspirational random tune that I could embed? One that you really love and are amazed by.
'Humbleness' by Alberosie
The title says it all.
Any shouts, CP?
Loads…where do I start! I feel honoured that this is a list of friends.
Big up my long time homie Kagan aka Lokdon aka the best producer nobody has heard of! Thanks for teaching me how to produce and your continually work in the quality control department.
Shouts to my homegirl Milena aka Medika: head honcho @ Noise for all the opportunities to DJ and showcase music… proud to be a resident.
Thanks to my friend Alvaro aka Vromm for all the support and help over the years and showing me the sacrifice necessary to make incredible music.
Brian & Steph at Translation – thanks for putting so much faith in my music and the continual hard work behind the scenes in discovering and pushing talent.
Max & John aka Taelimb & Conscience for their support over the years and continually making those bangers!
Lee aka The Zookeeper for the jokes and vibes that continually provide inspiration for my music. Another chief officer in my quality control department.
Sweetpea & Yara: for the many years of skanking to the darkest riddims may they long continue.
Mauoq – for tirelessly showcasing new talent and music and supporting my half-baked tracks from the very start!
And last but not least Wendy, for continually clicking 'like' on everything I post and for admitting that she doesn't listen to any of it, ha ha.
Additional shouts to all the online sources, DJs and labels who continually push this music. Your hard work hasn't gone unnoticed.
Thanks for having me guys, it's been a pleasure.