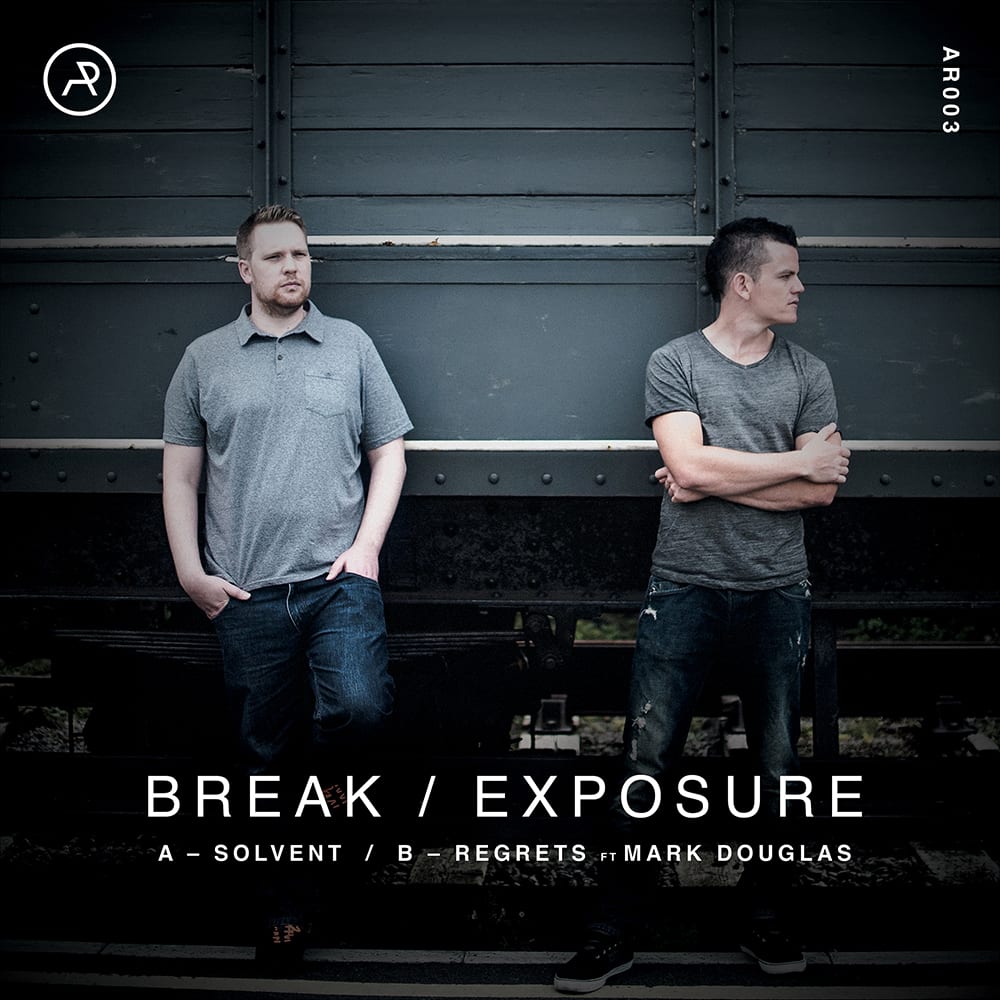 For his latest salvo, Bristol's Exposure has teamed up with vocalist Mark Douglas and now has pulled off the extraordinary by enlisting a certain BREAK.
Hi. How's things.
Good thanks. 2016 was a busy year; we had my debut release back in the summer followed by Precision's release in Oct, both releases have been really well received.
I've also been running events in Bristol, as well as putting some long hours in the studio which is really paying off, I've got some exciting projects I'm working on right now.
What's the vibe in Bristol right now, what sort of nights are happening? Big year for Bristol music (as ever).
Bristol is thriving for D&B as always. Motion the other month was The Blast presents Andy C, Bad Company, TC and Bryan G, then there's label nights like Shogun, Dispatch, Neosignal, Symmetry which always sell out.
There's a new Thursday night called Collective that's started up with the likes of Randall, Break, DLR, Total Science and Mako as residents which is £5 entry. Then there are probably 20+ other promoters doing nights across the city; it's non-stop!
What do you check out, aside from D&B?
To be honest I rarely get to listen to anything other than what I'm making or what I'm being sent, but when I do find time to chill I'll listen to stuff like Cinematic Orchestra, Radiohead, Bonobo, that kind of thing.
Tell us how you linked with Break?
I met him at Detonate years ago and we stayed in contact ever since, and when I decided to start the label he was top of my list of people I wanted to release on it, so I was stoked when he agreed to put a tune out. Having someone like that around to give feedback on my production and advice on running a label is really fortunate.
Take us into 'Solvent'?
It's a ten tonne banger. It showcases Break's classic techy style production, with clinical, punchy drums and a battering wall of bass. He gets his mixdowns so clean it's beyond me! I've been rinsing it in my sets and it does the damage.
Who else appears on the release?
The B-Side 'Regrets' features Mark Douglas on vocals.
It's a random story how we met, but within five minutes of us shaking hands he laid down the vocal on another track I'm collaborating on with Phaction called 'Elements'. When I made 'Regrets' I knew it needed a male vocal and he was the man for the job- he nailed it.
What you got lined up for this year?
It's gonna be a busy year. A string of releases are scheduled from Antrax, Stitch and Phaction, plus a new signing I can't announce yet, but some wicked new music in store. We've got more nights lined up, both in Bristol and other cities across the UK.
I'll be working hard to keep the sound moving forward.
Any shouts?
Yeah really everyone that's supported us so far. The turnout to the nights has been exceptional and the response from the releases has been really encouraging. Also I've got to say a big thanks to everyone behind the scenes and all the artists who keeps the A R wagon rolling, you know who you are!